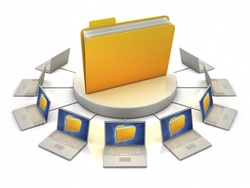 Boston, MA and London, UK (Vocus) July 13, 2010
Vamosa, a provider of software and solutions for Enterprise Content Governance (ECoG), has announced that Vamosa Content Migrator, its flagship software for migrating Web, Documents and other unstructured data from any CMS or data store into an Enterprise Content Management Systems (ECMS), has been repackaged into two configurable software platforms to be known as Vamosa ECoG Suite for Documents and ECoG Suite for Web.
Vamosa ECoG suite for Documents allows enterprises to transform document repositories into clean, usable content stores governed by corporate ECoG policies and automates migration of content into new content management systems (CMS) such as SharePoint. The Documents suite also offers users the ability to perform scheduled maintenance reports to ensure the content stays under control.
Vamosa ECoG Suite for Web allows clients to take control of their web content by implementing ECoG policies to ensure web content is findable, compliant and under control. The ECoG Suite for Web incorporates a unique approach to on-going maintenance by providing a hosted service that delivers ongoing monitoring of web properties 24/7, ensuring that breaches of standards are trapped and resolved.
The ECoG suites offer all the functionality previously available in separate Vamosa products, but combined into a single installation that is then configured to reflect the customer's environment and specific ECoG policies. This allows enterprises to take control of their digital content end-to-end as opposed to dealing with each content management issue on an individual basis, with the added benefit of ongoing maintenance and support.
Nic Archer, Senior Vice-President of Enterprise Solutions at Vamosa said, "The digital haystack is getting worse, not only in terms of the volume of content published every day, but also the complexity of handling content generated by different channels. Enterprises need a software platform that tackles the management of content from initiation to consumption as part of an ECoG strategy, rather than as individual projects. To achieve this, Vamosa has bundled the functionality of analysis, data cleansing, migration and monitoring into two suites, for Documents and Web, combining the benefits of the separate product functionality under one license, supported by ongoing maintenance."
Clients now have a choice from Vamosa of migrating enterprise content by either purchasing software for use by their own project teams, or engaging Vamosa Consulting to provide a turnkey solution.
More information about Vamosa ECoG Suites for Documents and Web is available at: http://www.vamosa.com/ecog-suite-for-documents-c118 and http://www.vamosa.com/ecog-suite-for-web-c104
About Vamosa
Vamosa is a specialist software and solutions company that brings order to the chaos of digital content. Focused on Enterprise Content Governance (ECoG), Vamosa helps companies solve the 'digital haystack' problem by transforming content, wherever it resides, into findable knowledge. Vamosa's suite of ECoG products, automatically tags digital content, cleans legacy data and seamlessly migrates content into Content Management Systems and, as content is consumed by users, Vamosa ensures corporate standards are adhered to and auto-fixes if breaches occur. Vamosa's unique software and services deliver business results by: increasing organizational efficiency, lowering the total cost of ownership of content management, making content litigation-ready, merging and migrating content to support change management initiatives such as mergers & acquisitions and transforming the web experience of customers by monitoring and maintaining web properties, no matter how complex. The Company has provided solutions for clients including IBM, Cable & Wireless, Statoil, Vodafone, Oracle and Volkswagen North America. For more information, visit http://www.vamosa.com.
###