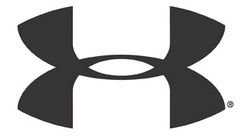 Baltimore, MD (PRWEB) July 12, 2010
Kevin Plank, Chief Executive Officer, Chairman of the Board of Directors and former President of the Company, will assume the duties of President, including managing the strategy and growth of the Company's core businesses including Apparel and Footwear, and will continue to drive the Company's global brand and marketing strategy.
"I want to take this opportunity to acknowledge David's accomplishments and I want to thank him for his many contributions," said Plank. "Over the past few years, we have delivered strong results, developed a strategy and platform for driving future growth, and built a tremendous team of leaders to take Under Armour to the next level. We are confident this will be a smooth transition, and I am excited about driving the Under Armour Brand forward around the world."
"I am proud to have been part of the most dynamic brand in sport, and some of the special accomplishments achieved by the Under Armour team over the past two years," said McCreight. "Under Armour has a great vision, strong management team, deep connection to today's athlete, and is poised for greatness."
About Under Armour, Inc.
Under Armour® (NYSE: UA) is a leading developer, marketer, and distributor of branded performance apparel, footwear, and accessories. The Company's products are sold worldwide and worn by athletes at all levels, from youth to professional, on playing fields around the globe. The Under Armour global headquarters is in Baltimore, Maryland, with European headquarters in Amsterdam's Olympic Stadium, and additional offices in Denver, Hong Kong, Toronto, and Guangzhou, China. For further information, please visit the Company's website at http://www.underarmour.com.
###