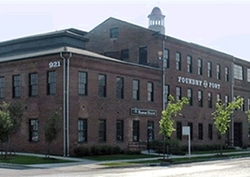 Thank you buy.at for being a shining example of how the affiliate/network relationship can and should be.
Baltimore, MD (PRWeb UK) July 13, 2010
This year has seen an exciting string of developments for the buy.at US team, the first of which was their move to join the Digital Window family in March. Following this announcement, the network released two new technologies in Q2; a flexible API providing affiliates with direct access to full scale product feed data, and the highly acclaimed Coull Affiliator which introduced the first fully-integrated video technology for the affiliate marketing industry. In addition, 48% of buy.at US merchants celebrated record earnings in May of this year.
2010 also marks the 2nd anniversary of buy.at US. Across the last two years, the network has seen tremendous growth; a 315% increase in revenues and 177% uplift in the number of affiliates . These statistics are enforced with positive feedback from within the industry, including "It just adds to the integrity we already know that you guys have as a network. Good work!" from Julie Fox of eAccountable.
The buy.at US account management team has also demonstrated strong success, transforming several first-time advertisers with no affiliate program to a well oiled machine. Working examples include Apple Vacations demonstrating 171% year over year sales growth and a Lindsay Phillips sales increase of 826% from February to May 2010 . Other such brands include deb shops and Ticketmaster, who have also benefited from the dedication and passion of Senior Account Manager Kim Salvino and her team. Tricia Meyer of sunshinerewards.com added her praise of the team; "Thank you buy.at for being a shining example of how the affiliate/network relationship can and should be."
The latest advancement this week sees the team open their new office in Fort Avenue, Baltimore. With a new working environment and the support of the Digital Window global family, expect great things to come from buy.at US.
For all press related queries please contact:
Lisa Chaikin, PR Manager
0207 553 0333
Lisa.chaikin(at)digitalwindow(dot)com
About buy.at
buy.at is a global affiliate marketing network and a leading industry player in the UK.
A wholly owned subsidiary of Digital Window, buy.at designs campaigns and tools that add value to our client's current marketing strategy and drive maximum online results. Each client benefits from a tailored package of industry leading commercial and technical innovations, supported by a responsive account management team of marketing and technical experts.
buy.at works with several of the world's largest brands across multiple verticals as well as a wide range of affiliate publishers. Built on a culture of innovation and more than a decade of industry experience, our company develops solutions and technologies to meet the evolving demands of the channel and to help marketers monetize content more effectively.
###