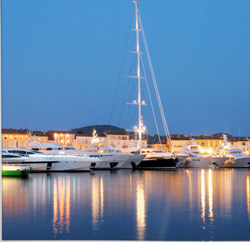 Industry expectant as the signs show an acceleration in yachting sales and charters
(PRWEB) July 15, 2010
After a slow winter period, during which the uptake of Caribbean yacht charters was particularly disappointing, bookings for the summer season have started to come in. While the overall number of bookings for luxury yacht charters is higher than it was this time last year, the average value of the bookings have been slightly lower.
Unfortunately there are few clues as to whether or not this trend will continue for the rest of the year as yacht charter clients have increasingly been making last minute bookings. This trend has increasingly encouraged brokers to offer reduced prices in order to charter their clients' yachts. Furthermore the last 12 month has seen a 15% increase in number of luxury charter yachts available and this greater choice means that we are unlikely to see prices increasing until 2011 at the earliest.
The same is true of the yacht brokerage market, which despite witnessing a steady increase in the number of sales has not seen an increase in the average value of yachts for sale. As such, sales volumes during the first quarter of 2010 were much stronger than they were for the final quarter of 2010 and given that yacht sales are generally stronger during the spring and summer months there is good reason to believe that 2010 will represent a good year in terms of overall sales.
Unfortunately the news is not so good for yacht owners as an increase in the number of yachts coming onto the market has put added pressure on prices that have already been greatly reduced. Naturally this represents good news for anyone who is looking to buy a yacht. With new yachts becoming available each week, potential buyers not only have a great choice of yachts but also the knowledge that they are available at knockdown prices. It is still very much a buyer's market.
Overall the outlook for the yachting industry is looking far brighter than it was this time last year. Although the prices for luxury yacht charters have had to be reduced, the overall uptake has increased insuring that the loss in earnings, for owners and crews alike, has tended to more widespread and thus somewhat easier to absorb. Likewise, the increased number of yacht sales represents encouraging news for the industry and although it is regrettable that prices remain low, those who are desperate to sell will be relieved to learn that there are still potential buyers.
Fraser Yachts are a full service yachting company offering super yacht charter and mega yacht charter, luxury yacht sales and construction, as well as yacht management and crew-placement services. For further information on yachts and yachting services available from Fraser Yachts, please contact our staff at our Monaco offices.
# # #