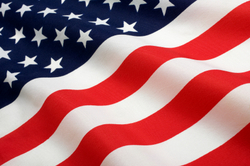 True food safety is a horrendous inconvenience to the FDA because it doesn't drive profit.
Minneapolis, MN (PRWEB) July 14, 2010
Board-Certified Clinical Nutritionist and author of popular book Fight for your health: Exposing the FDA's Betrayal of America Byron J. Richards takes a stand for American health freedom. In his new article: The Excuse to Regulate – Control vs. Freedom, Richards exposes this latest FDA's negligence and warns the American people on the ongoing threats to American health and freedom.
Richards' article begins by discussing the recent report, Food Dyes: A Rainbow of Risks, done by the Center for Science in the Public Interest. The report warned that artificial food coloring should be removed from the food supply due to its proven link to cancer, birth defects, allergies, behavioral problems, and ADHD.
"While it is nice to see such a report on the blatant adulteration of our food supply, this information is not new." Richards writes in his article. "The FDA has been ignoring the issue for decades."
Richards goes on to discuss the long line of FDA backtracks and scandal that have protected the profits and best interest of Big Business. Health for the average person has been sacrificed in the process.
"Management at the FDA is in a revolving door with the companies it regulates. For example, the Obama Administration has placed in charge of food safety at the FDA the Monsanto lawyer/lobbyist in charge of the promotion of toxic GMO food – a disastrous adulteration of our food supply." writes Richards. "True food safety is a horrendous inconvenience to the FDA because it doesn't drive profit."
Richards also explains that the suppression of health information and drive for Big Business profit threatens the health freedom of the American people. This is done with behind-the-door maneuvering and secret meetings between FDA officials and the businesses that are causing the most damage to our health. We as consumers do not hear the whole story and are force-fed information that is the most profitable to Big Business.
"Health freedom is always the leading-edge indicator of freedom in any society," writes Richards. "Control the minds and health of a population and you control that population. Something is terribly wrong. Americans are getting fed up with government and for good reason."
Richards, a consistent voice for health freedom, has made it his focus to educate and inform using his popular natural health newsletter and books. His exposé, Fight for your health: Exposing the FDA's Betrayal of America, uncovers hidden FDA secrets about adverse drug reactions and its quest to eliminate alternative health options in collusion with the pharmaceutical companies.
Join the health freedom fight today by signing up for Richards' newsletter at:
http://www.wellnessresources.com/store/newsletter.php
About Byron J. Richards:
Byron J. Richards, Founder/Director of Wellness Resources, Inc., is a Board-Certified Clinical Nutritionist and a world-renowned natural health expert. Richards has been a featured guest on numerous national television and radio including CNN's Lou Dobbs Tonight, FOX News Live and CBS Infinity Television (national syndication). He has been featured in national print outlets including The Wall Street Journal and recognized as a leading health freedom expert.
Richards' 25 years of in-depth experience on the front lines of clinical nutrition has helped thousands of individuals with complex health situations. Richards' is widely considered the world's leading authority on nutritional supplements and their uses and benefits.
For interviews with Byron J. Richards contact:
Nyssa Dahlberg
Wellness Resources, Inc.
(800) 717-9355
http://www.wellnessresources.com/
Natural Health Supplements
###