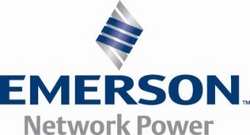 Tempe, AZ (PRWEB) July 13, 2010
Emerson Network Power, a business of Emerson and the global leader in enabling Business-Critical Continuity™, today announced its first 40G AdvancedTCA® (ATCA®) switch blade, the ATCA-F140. The new 40G switch blade offers telecom equipment manufacturers a powerful combination of high bandwidth, high performance and maximum flexibility to help them drive the successful implementation of next-generation networks. The ATCA-F140 provides 1G, 10G and 40G fabric switching interfaces for backwards compatibility with a customer's existing payload blades, while enabling the maximum ATCA fabric bandwidth to meet the needs of the most data-intensive applications, including 4G Long Term Evolution (LTE) networks.
"With the Centellis™ 4440 platform, Emerson Network Power already has one of the industry's most widely deployed 40G-ready platforms," said Rob Pettigrew, director of marketing, Embedded Computing, Emerson Network Power. "The availability of a 40G switch blade is the next step in bringing the benefits of ATCA to more applications, especially those in the data plane."
Emerson Network Power is participating in a webinar titled Catching the 40G ATCA Wave on July 14, 2010 at 2pm EDT.
The ATCA-F140 is designed for NEBS and ETSI compliance to help reduce development costs and accelerate time-to-market. It also allows optional functions to be combined on a single blade, including telecom clock generation and distribution, SATA-based hard disk drive (HDDs), and an AdvancedMC™ (AMC) site for general processing and/or packet processing functions. This combination of functions onto a single blade allows telecom equipment manufacturers to fill available slots with revenue-generating application blades.
A powerful onboard service processor (Freescale QorIQ™ P2020) executes all switch functions, blade setup and hardware platform management functions independent of any installed processor AMC and/or SATA HDD. The ATCA-F140 offers multiple configuration options, making it easy to map several applications to various configuration options, each fully controlled using a software utility.
The ATCA-F140 can also be configured with an optional software package, Basic Blade Services (BBS), which includes a carrier-grade Linux operating system, all required device drivers and SRstackware switch management software. SRstackware provides switch chip initialization, configuration and management with a full suite of L2 and L3 protocols as well as general networking functions. When combined with the hardware, the BBS creates a fully integrated and verified switch blade infrastructure for ATCA platforms, allowing customers to focus on revenue-generating software development projects.
The ATCA-F140 switch blade will also be available integrated within the latest release of Emerson Network Power's 40G-ready platform core, the Centellis 4440, R2.0.
To learn more about open standards-based embedded computing solutions from Emerson Network Power, visit http://www.EmersonNetworkPower.com/EmbeddedComputing.
About Emerson Network Power
Emerson Network Power, a business of Emerson, is the global leader in enabling Business-Critical Continuity™ from grid to chip for telecommunication networks, data centers, health care and industrial facilities. Emerson Network Power provides innovative solutions and expertise in areas including AC and DC power and precision cooling systems, embedded computing and power, integrated racks and enclosures, power switching and controls, infrastructure management, and connectivity. All solutions are supported globally by local Emerson Network Power service technicians. For more information on Emerson Network Power's embedded computing products and services, including ATCA®, COM Express®, CompactPCI®, embedded motherboards, MicroTCA® and VMEbus for original equipment manufacturers and systems integrators in the telecommunications, industrial automation, aerospace/defense and medical markets, visit http://www.EmersonNetworkPower.com/EmbeddedComputing. Learn more about Emerson Network Power products and services at http://www.EmersonNetworkPower.com.
About Emerson
Emerson, based in St. Louis, Missouri (USA), is a global leader in bringing technology and engineering together to provide innovative solutions for customers in industrial, commercial, and consumer markets through its network power, process management, industrial automation, climate technologies, and appliance and tools businesses. Sales in fiscal 2009 were $20.9 billion. For more information, visit http://www.Emerson.com.
Business-Critical Continuity, Emerson Network Power and the Emerson Network Power logo are trademarks and service marks of Emerson Electric Co. PICMG, AdvancedTCA, ATCA, COM Express, CompactPCI, AdvancedMC and MicroTCA are registered trademarks of the PCI Industrial Computer Manufacturers Group. All other product or service names are the property of their respective owners. © 2010 Emerson Electric Co.
###