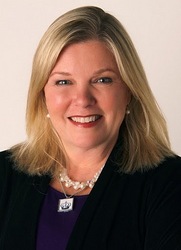 "I can't tell you how many times I've complained that my body's thermostat is broken. I'm almost always too warm" Karen Lee Richards, co-founder of the National Fybromyalgia Foundation
Highland Park, IL (PRWEB) July 13, 2010
From a baseball pitcher's wrenched arm, to a thoroughbred racehorses' overexerted legs, trainers have long turned to the healing and recuperative properties found in negative ions. Wrapping the aforementioned appendages in a blanket or binding that has been infused with nature's stress relieving molecules, brings pain relief and a sense of well-being to the sufferer.
Getting a pain-free good night's sleep is one of the most important factors in treating fibromyalgia, but it is also one of the most difficult to achieve for millions of sufferers. So when Karen Lee Richards, Co-founder of the National Fibromyalgia Association and leading expert on the HealthCentral Network's ChronicPainConnection.com site, saw an announcement for Goodnighties®, a new sleepwear for women that claimed to help improve sleep quality, she was intrigued (and also very skeptical).The headline indicating that Goodnighties was for women suffering from a Broken Internal Thermostat, immediately grabbed her attention. "I can't tell you how many times I've complained that my body's thermostat is broken. I'm almost always too warm" explained Richards.
Then, when she read – "Goodnighties sleepwear is made with revolutionary Ionx® fabric that is scientifically proven to restore tired muscles, reduce pain, balance the body and bring relief to women who suffer from the effects of night sweats and hot flashes", Ms. Richards decided to try the product. As always, she was doubtful – but realized that if it lived up to its claims, it could make a huge difference for women like her, with fibromyalgia and other debilitating pain conditions like arthritis and chronic fatigue syndrome.
Ms. Richards promptly e-mailed the contact person on the announcement who responded by inviting her to be a 'Jammie Tester'. Suffice is to say, she has been so pleased with the results, she now won't sleep in anything else, and recommends the product to her many followers through the highly regarded HealthCentral.com website.
The following is an excerpt from Ms. Richards review:
"How Goodnighties Work According to the manufacturers, the secret to Goodnighties lies in the IonX fabric from which they're made. IonX is a patented process that builds negative ions into the structure of the fabric. What possible difference could negative ions make? Apparently quite a bit. If you do a quick study on positive and negative ions, you'll discover that our air is bombarded with positive ions from things like pollution, computers, TVs and fluorescent lights. Positive ions can make us feel tired, irritable and depressed. Negative ions, on the other hand, are found in nature – at the beach, near a waterfall, in the mountains, and after a storm. Negative ions tend to give us a sense of well-being, alleviate depression, reduce stress and increase energy.
When a Negative is Positive
The positive effects of negative ions have been studied for many years. A number of those positive effects may be beneficial to people with fibromyalgia, where the claims include:

Increasing the flow of oxygen to the brain. (FM patients have decreased oxygen levels in specific areas of the brain.)
Producing biochemical reactions that increase serotonin levels. (People with FM have lower than normal levels of serotonin.)
Increasing melatonin, which helps to synchronize our biological clocks.
Helping us reach the REM stage of sleep more quickly. (People with FM usually awaken just before getting into REM sleep.)
Increasing blood flow, which promotes pain relief and joint mobility.
Protecting against germs and boosting the immune system. (Positively charged germs are neutralized by negative ions.)"
Read the rest of Ms. Richards review here; Full review
You can learn more about the benefits of the Ionx fabric from the Goodnighties press release and on the Goodnighties Web site.
###