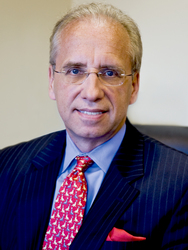 By definition the collaborative process is going to be better able to cater to the unique issues when you have a child with a disability.
Chicago, IL (PRWEB) July 13, 2010
Parents of a child with a disability are quite aware of the multiple needs of their special child, but in the event of a divorce how can they best meet their child's emotional, physical and spiritual needs? Chicago family law attorney Carlton Marcyan, a partner in Schiller DuCanto & Fleck, recommends parents look to the collaborative divorce process.
"Parents of a special needs child can appreciate the chaos and adversity their child already faces in their day to day lives," notes Marcyan. A pending separation or divorce can just add to that. "By definition the collaborative process is going to be better able to cater to the unique issues when you have a child with a disability," he adds.
Collaborative law or collaborative divorce in Illinois offers families an alternative to resolve disputes or the end of a marriage with privacy and respect and with minimal court involvement, while taking into account the highest priorities of their entire family.
A team of specially trained interdisciplinary professionals guide and support parties in a problem solving process, not as adversaries. "Parents of a child with a disability are quite aware of how to bring in multiple specialists to assist their child," says Marcyan. "They should be more open to the collaborative process because they understand its benefits."
Studies have shown "how" a couple divorces has far greater impact on their children than the actual separation. Yet the reality is that people do get caught up in the emotionality of the divorce: the anger, hate and fear. It is easy to fall into bitterness, and then choose the path to litigation. "Oftentimes, people are more interested in being right as opposed to looking for commonality in resolution that would be ultimately more beneficial to the child and the parents," Marcyan says.
In traditional divorce litigation, the parties look to the court system and judge to resolve their dispute in a very public forum, each viewing the other as the adversary. "This process often results in considerable emotional and financial cost to the entire family and may not provide the best outcome for the child with special needs," says Marcyan.
Although the court system does provide a child with representation, that person may not have a good understanding of the child's disability. For example, Marcyan says a child with autism relies on consistency. A traditional custody arrangement in which a child spends alternative weekends with the other parent may be devastating. Working with one of his clients through the collaborative process the family was able to meet their child's unique needs utilizing a strategy called "nesting" where the child with autism would stay in the family home and the parents came to the home on an alternative weekly basis.
Marcyan acknowledges that in this example the family had the financial resources to have three different households, but it is important to note that through the collaborative process the team of professionals worked through the solution which resulted in the best possible outcome for the entire family.
Approximately three million married Americans have a child with a disability. While statistics and studies vary as to whether or not these couples have a higher rate of divorce, what is important to note is that they have an option to provide a less adversarial divorce and better outcome for all members of the family.
Finding a family law professional with a background in special needs certainly can be a blessing, but even more so important is finding a professional who can utilize the resources of a team to achieve the best possible outcome.
Carlton Marcyan, a father of a son with autism, is a partner with Schiller DuCanto & Fleck. A past director of the Collaborative Law Institute of Illinois, he is a Fellow of the American Academy of Matrimonial Lawyers and a member of the American Bar Association, American Institute of Certified Public Accountants and Illinois Society of CPA's. He is a past president of the Advocates Society and has authored numerous articles. He was recently featured in an article "The Master of Legal 'Tai Chi' in Family Law" which appeared in Leading Lawyers Network magazine.
Schiller DuCanto & Fleck LLP works with clients using a team approach to achieve the best possible results for those going through divorce and family transitions. The Chicago based firm is the largest family law practice in the U.S and provides the most comprehensive legal resources available in this sensitive yet complex area of practice. Schiller DuCanto & Fleck LLP has offices in Chicago, Lake Forest and Wheaton, Illinois. Further information on the firm can be found at http://www.sdflaw.com/.
###