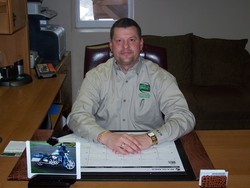 "Hoopsick Stated... We currently repair over 500 units a day... That's about 130,000 pieces a year."
Philipsburg, PA (PRWEB) July 14, 2010
Overheating Issues, YOLD, Lasers and Hard Drive failures make up about 90% of all Sony PS3 problems. The Dreaded Red Screen, Wi-Fi, HDMI, Power Supply, Audio, and a few other issues make up the other 10% or so.
PSR, Inc. is one of the Nation's largest independent service centers. We repair all brand of Video Game Console Repair, hand held units, Apple iPad Repair, Amazon Kindle Repair, iRobot vacuum Repair, GPS Repair and several other Consumer Electronic Products.
Brian J. Hoopsick, Founder and Owner of PSR, Inc. is focused on Customer Service and Satisfaction. PSR, Inc. is now providing particular clients with Asset Management, Reverse Logistics and Liquidation Services.
"PSR specializes in customizing solutions for our clients. The needs and requests of our clients is our top priority." Says Hoopsick.
In the mid 1980's Hoopsick wrote several repair manuals for the Satellite Industry as well as hosted a satellite television and radio talk show helping do-it-yourself repairmen. His commitment has earned him prestigious honors from Oxford's Who's Who and the 2008 Entrepreneur of the year award.
Most recently, Hoopsick was named one of the top 100 people in Pennsylvania.
http://www.pabusinesscentral.com/.../professional-satellite-repair-going-gangbusters-in-philipsburg/
###