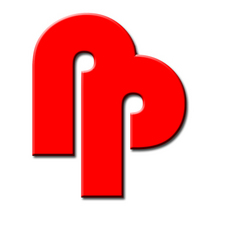 Ann Arbor, MI (PRWEB) July 14, 2010
Penrose Press's International Directory of Design has changed its name to the International Directory reflecting its expanded scope and direction.
Penrose Press began publishing the International Directory of Design in 1989. Over the past twenty years, it has grown into the most complete directory of design education, and has expanded to include journals, magazines, professional organizations, conferences, festivals and events.
From its early origins as an email bulletin, it had became a printed directory with over tweve volumes. In 2000, Penrose Press ceased print publication of the directory and became a web-only publication. Since then, the directory has grown in diversity to include institutes and museums, as well as event organizers, periodical publishers and web resources.
Renaming the publication to the 'International Directory' reflects the substantial expansion in scope that has occured over the years. The directory now covers acoustics, advertising, aerospace, agricultural, animation, apparel, architecture, automotive, biotechnology, ceramics, chemical, cinematography, city planning, civil engineering, color science, communications, computer graphics, computer science, construction, cosmetics, costume, crafts, culinary, dance, decorative arts, design management, digital imaging, electrical engineering, electronics, environmental design, fabric, fashion, film, fine arts, food science, forestry, furnishings, furniture, game design, handicraft, glass, graphic design, history, industrial design, instrumentation, interaction, interface design, interior design, jewelry design, landscape design, materials engineering, manufacturing, marine architecture, mechanical, metalwork, multimedia, music, musical instruments, nautical engineering, optical design, ornamentation, performance art, perfume, photography, process, product design, scenography, scents, simulation, software, sound, structural engineering, television production, textile, theatrical arts, design theory, toy design, transportation, typography, urban design, vehicle design and video.
As its name implies, the International Directory is a global directory with a worldwide reach. The directory's old url at http://www.penrose-press.com/ will be maintained for the near future. However a new website and url have been started at http://www.internationaldirectory.org/
PR Contact:
Ray Lauzzana
415-321-0689
###