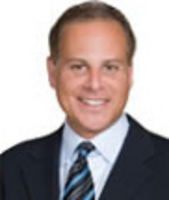 We are excited to host this wonderful event with Dr. Greenberg as our Special Guest. It will be an entertaining and informative evening that we look forward to
Wading River, NY (Vocus) July 13, 2010
The Inn and Spa at East Wind located on the prestigious North Shore of Long Island, Route 25A in Wading River is pleased to announce Dr. Stephen T. Greenberg will be speaking on Botox, Restylane and many other cosmetic services offered today. "Nip-Tuck" Spa and Learn Evening on Thursday, July 22, 6:45pm.
Ann Corley, Director of Marketing said "We are excited to host this wonderful event with Dr. Greenberg as our Special Guest. It will be an entertaining and informative evening that we look forward to"
Dr. Greenberg is frequently interviewed for his knowledge on the latest cosmetic surgery techniques, and has appeared on CBS, FOX News, NBC and News 12 Long Island. He has also appeared in national magazines such as Harper's Bazaar, Cosmopolitan, Elle, and more, as well as, The New York Times and Newsday.
Dr. Greenberg hosts the only New York cosmetic surgery radio show every Saturday on KJOY, 98.3 and 96.1, Nip Tuck Saturday Night where he recently featured his Med-Spa Glisten located within the Inn and Spa at East Wind along with East Wind's Spa on his Radio show
The Inn & Spa at East Wind (http://www.EastWindLongIsland.com) is conveniently located off the LIE I-495, Exit 68 to Wm Floyd Parkway North in Wading River, NY. Tour the venue and meet the Spa professionals of East Wind and Dr. Greenberg's Glisten Med-Spa at their special event, Thursday, July 22 doors open at 6:45pm. You may also reach a Spa Concierge direct 631.846.2339 or by email Spa(at)EastWindLongIsland(dot)com
# # #