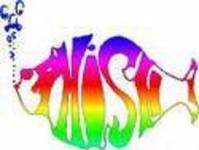 B.B. King once said while performing on stage, "Out of the 90 different countries I've been to, I've never seen anything more beautiful than what you have here."
Telluride, CO (PRWEB) July 14, 2010
Where can music-lovers enjoy world class artists performing in the spectacular beauty of the San Juan mountains? Telluride, Colorado. This summer Telluride's town park hosts a series of concerts that feature legends of the music industry including B.B. King, George Thorogood, Jimmy Vaughan and Phish.
Telluride Jazz Celebration is in its 34th year of enjoying "high-altitude, great attitude and breathtaking mountain beauty, mixed with great jazz from all the genres". This year celebrate the art, soul, history, and future of" Toshiko Akiyoshi, and much more. For more information about the Telluride Jazz Festival, August 6-8th, please visit: http://www.telluridejazz.org
Out of 29 shows in only 18 U.S. cities this summer… Telluride landed one of the biggest bands currently on tour. Jamband extraordinaire, Phish, will play two shows in Telluride's Town Park on August 9th & 10th .Tickets were sold out in minutes, leaving the Telluride shows as one of the most sought after ticket on the internet and social media platforms. 9,000+ Phish "Phans" will party down in Town Park this August right after the Jazz Celebration.
Last, but not least, finish off the "Festival Capital of Colorado" schedule with a nice cold beer. The 17th Annual Telluride Blues & Brews Festival takes place in Town Park, a renowned outdoor venue. Surrounded by breath-taking mountain peaks, Town Park stage has played host to a very long list of world famous artists. B.B. King once said while performing on stage, "Out of the 90 different countries I've been to, I've never seen anything more beautiful than what you have here". That's a pretty bold statement from #3 on Rolling Stone's list of "100 Greatest Guitarist of All Time". On September 17th-19th, enjoy music by B.B. King, George Thorogood & The Destroyers with Special Guests Elvin Bishop & Eddie Shaw, Jimmie Vaughan, Galactic, JJ Grey & Mofro, Allen Toussaint, and many more. "Blues" aside, don't forget Saturday is the Grand Tasting with over 50 microbrews from all across the country. Telluride Alpine Lodging is giving away two, 3-day passes to this amazing summer event! To enter the Telluride Blues & Brews Festival Register and ReTweet contest, visit: http://bit.ly/9TbiOv.
Telluride Alpine Lodging offers a varied range of vacation rental accommodations throughout Telluride and Mountain Village, Colorado. We feature a large selection of hotel rooms, one, two and three bedroom condominiums and premier homes – each offering a diverse range in location, décor and price.
###