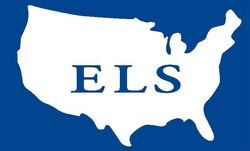 We are honored to have been included in ReserveAmerica's 2010 Top Campgrounds
Chicago, IL (Vocus) July 13, 2010
Equity LifeStyle Properties, Inc. (NYSE: ELS) is pleased to announce that six of its campgrounds have been awarded in four different categories of ReserveAmerica's 2010 Top Campgrounds. ReserveAmerica, one of the largest providers of campground reservation services, provided the guide to help campers and families plan trips across the country. The categories in which the ELS campgrounds were named include, Hiking, Horse-Friendly, Scenic Views, and Tours & Events. ReserveAmerica evaluated over 3,000 parks, to determine the top campgrounds and locations, which were based in part on testimonials from park rangers, regional park management and campers, as well as specific family-friendly criteria including kid-friendly parks, scenic views, hiking trails, children's activities and more.
Equity LifeStyle Properties' campgrounds that were named to the 2010 Top Camping Spots include:
Top 50 Hiking Trails
·Snowflower, located in Emigrant Gap, California, is situated in the High Sierra Mountains of Northern California. Visitors are able to enjoy rental boats, fishing and swimming on the nearby 23-acre lake, as well as hiking and mountain biking. Resort amenities include a beach, boat dock, canoes, cross-country skiing, swimming pool, and more.
Top 20 Horse-Friendly Parks
·Pacific Dunes Ranch is located in California's Pismo Beach area, within the dunes of the Oceano Preserve, in Oceano, California. Resort amenities include horse rentals and facilities, a large BBQ area, off-road recreation, and a clubhouse, to name a few.
·Rancho Oso, located in Santa Barbara, California, is bordered by the Los Padres National Forest and the Santa Ynez River. Rancho Oso's scenery provides a beautiful backdrop for horseback riding, hiking and fishing, and its dude ranch has cattle grazing in the fields, along with horses suited for all levels. To unwind after a day outdoors, visitors are able to enjoy the unique cobblestone lodge with its huge fireplace. Visitors can spend the day at the pool and spa or take a short drive to Santa Barbara. Additional amenities include guided horseback riding, nature trails, and miniature golf, among others.
Top 50 Scenic Views
·Narrows Too is located minutes away from the 120 miles of hiking at Maine's Acadia National Park and near historic Bar Harbor. Visitors are able experience the resort's weekly entertainment, a heated pool, canoe and kayak rentals and an island explorer shuttle. A quick day trip to the Asticou Inn in Northeast Harbor provides a mountainside park, wildland hiking trails, and gardens overlooking the sea. Guests can spend the evenings relaxing on the 60-foot porch facing the sea or at the community fire circles.
·Pacific City is situated on 105 acres on the Oregon coastline in Cloverdale. The beach and Cape Kiwanda sand dunes are within walking distance, providing an idyllic destination for beachcombing, hiking, sightseeing, fishing, clamming, and crabbing. Resort amenities include beach access, a family center, horse corrals, a horse trail to the beach, and more.
Top 25 Tours & Events
·Bulow Plantation is situated on the banks of Bulow Creek in Flagler Beach, Florida. The resort provides a destination for guests to boat, fish, hike and cycle. Bulow Plantation offers guests a 60-foot heated pool, grocery store, and activities center. The resort is a short drive on the Intracoastal Waterway to the beach and is in close proximity to the outdoor recreational activities of Flagler Beach, Daytona Beach and St. Augustine.
"We are honored to have been included in ReserveAmerica's 2010 Top Campgrounds," said Ellen Kelleher, Executive Vice President of Property Management.
For the traveler looking for engaging summer activities and scenic destinations, Snowflower, Pacific Dunes Ranch, Rancho Oso, Narrows Two, Pacific City and Bulow Plantation provide extensive amenities and spectacular views. To view the entire Equity LifeStyle Properties portfolio of RV resort campgrounds across the country, please visit http://www.RVontheGO.com.
For more information and to view the full list of the 2010 Top Camping Spots, visit: http://www.active.com/outdoors/Articles/2010-Outdoor-Awards-Americas-Top-Campgrounds.htm.
About Equity LifeStyle Properties
Equity LifeStyle Properties, Inc. (NYSE: ELS) owns or has an interest in over 300 quality properties in over 25 states and British Columbia consisting of over 110,000 sites. Equity LifeStyle Properties is a self-administered, self-managed, real estate investment trust (REIT) traded on the New York Stock Exchange under the symbol "ELS," with headquarters in Chicago. The Company's goal is to create value for residents and investors by providing consistently high levels of services and amenities in attractive surroundings. The Company's properties can be viewed on http://www.equitylifestyle.com, http://www.RVontheGO.com and http://www.ThousandTrails.com.
###