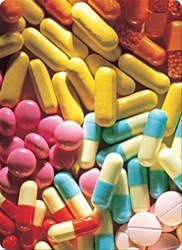 Reps are entitiled to overtime
Encino, CA (PRWEB) July 13, 2010
On July 6, 2010, a unanimous United States Court of Appeals for the Second Circuit, in the case of Kuzinski v. Schering Corp., 09-1945(2010 WL 2669304), affirmed a federal district court's ruling that pharmaceutical "sales" representatives for Schering-Plough, whose primary job duty is to visit doctor's offices, drop off drug samples and announce pre-scripted messages describing their employer's pharmaceutical products, are not exempt under the outside sales exemption of the FLSA. Not exempt means the reps are entitled to overtime pay and overtime premium pay. This ruling came on the heals of the brief by the United States Department of Labor filed in favor of pharma reps.
Charles Joseph of Joseph, Herzfeld, Hester & Kirshenbaum http://www.jhllp.com, one of the law firms representing the Schering representatives, called the Second Circuit decision a victory of magnitude that cannot be overstated long fought and long anticipated both for the Schering representatives and for representatives in other pending overtime cases against pharmaceutical companies.
Eric Kingsley of Kingsley & Kingsley http://www.kingsleykingsley.com., co-counsel for the plaintiffs in the Schering matter, commented that this is just the latest in a string of victories for pharma reps and that it is gratifying that the Second Circuit Court, which is just one level below the United States Supreme Court, confirmed that reps are entitled to overtime. He said that laid off reps should look carefully at their severance packages. There are often carve outs in the fine print allowing reps to sign their agreements yet pursue their overtime claim. Even where such language is not present, it is worth discussing with an attorney—federal and most state laws prohibit the resolution of an overtime claim without court approval, which is the reason for the carve outs in the first place. The federal claim for overtime has a statute of limitations of two to three years. Some states have longer statutes; for instance, New York's is six and California's is four.
For further information go to http://www.pharmarepovertime.com
Joseph, Herzfeld, Hester & Kirshenbaum is a law firm with offices in New York, that focuses on employment discrimination matters and wage and hour class actions. For more information, go to http://www.jhllp.com . Kingsley & Kingsley is a California firm that focuses on wage and hour class actions, employment law and insurance law. For more information, go to http://www.kingsleykingsley.com.
###