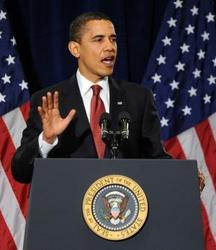 Washington, DC (PRWEB) July 14, 2010
National Mortgage Relief Center is working directly with the Department Of The Treasury to insure home buyers receive the lowest possible mortgage rate despite credit rating.
The Federal Trade Commission has announced a crackdown on fraud and deception by mortgage modification and home foreclosure rescue companies. The FTC is seeking to halt the proliferation of these mortgage relief scams – which target distressed and vulnerable consumers who are delinquent or facing foreclosure – through increased law enforcement, consumer outreach, and close coordination with federal, state, and non-profit partners. During a joint press conference, Treasury Secretary Timothy Geithner, Attorney General Eric Holder, Department of Housing and Urban Development Secretary Shaun Donovan, and, state enforcer, Attorney General Lisa Madigan, joined FTC Chairman Jon Leibowitz in warning consumers about these types of scams and in encouraging consumers to seek out approved housing counselors for help with their mortgages. The FTC and Attorney General Madigan also announced enforcement actions and initiatives.
The FTC Commission announced that it has sent warning letters to 71 companies that are marketing potentially deceptive mortgage modification and foreclosure assistance programs. The letters inform these companies that their ads may violate federal law. The ads were identified during a nationwide surf of Internet, direct mail, and spam advertisements that focused on ads for mortgage relief targeted at financially distressed homeowners. These advertisements contain potentially deceptive claims, touting guaranteed results,, and unrealistic success rates
Learn About Making Home Affordable
The Obama Administrations Making Home Affordable Program includes opportunities to modify or refinance your mortgage to make your monthly payments more affordable with interest rates as low as 2% There are also now alternatives to just walking away from your mortgage, by programs that lower the principle loan amount. There is a major effort being initiated by Government Officials and lenders to stop the flow of stressed home owners from abandoning their properties. Using stimulus money to lower principle loan balances will allow more people to afford their new loan, and stay in their homes. National Mortgage Relief Center 888-375-1805 Works Directly with the Department Of The Treasury to insure you get the lowest possible mortgage rate despite credit rating. It also includes the Home Affordable Foreclosure Alternatives Program for homeowners who are interested in a short sale or deed-in-lieu of foreclosure. The banks are still sitting on billions of dollars of stimulus money which under the Obama plan have been directed to use that money to assist troubled homeowners with their mortgages. This is not an open ended policy, officials suggest checking with your bank or authorized negotiators on your eligibility for this program sooner rather than later.
The way this works is that the government provides incentives to your lender to reduce the interest rate on your mortgage so that your monthly payments are no more than 31 percent of your gross income If you're able to maintain those payments for a three-month trial period, the new interest rate is fixed for five years. After five years, it may rise to a higher rate predetermined in the loan modification agreement.To qualify for the program, homeowners have to be able to show that they are in financial difficulty and cannot afford their current mortgage payment. This can be due to a loss of income, increased expenses, a medical situation or an adjustable mortgage that has reset to a higher rate. You must be able to convince the lender that you will be able to keep up with the new, lower payments.
It is estimated that millions of dollars have been lost to these illegitimate companies since the Obama administration put these policy's in action earlier this year. Many elected officials have suggested that troubled homeowners call their local HUD officials.The National Mortgage Relief Center is available Directly at 888-375-1805. High demands have lead to delays. Instead of waiting more than an hour on the phone, you can leave your contact information. An authorized representative will get back to you as soon as possible..You do not have to be behind on your mortgage payments to qualify for the program, but may face longer delays in getting approved than borrowers in more serious financial straits. Demand for the program has been high and many lenders are focusing first on customers who have fallen behind. Borrowers who are current on their payments may also find a better option in refinancing rather than modifying, their loan under MHA, for which there are different guidelines.
By Sharanda Davis
# # #