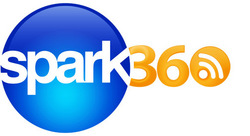 "We found a way that we can actually enhance the speed, the service and the savings that a policy holder realizes in the event of a loss," Guy Hoffman tells spark360 host/managing editor Renay San Miguel.
Dallas, TX (PRWEB) July 13, 2010
When your health needs attention, you usually phone a doctor who's part of your insurance carrier's preferred provider network. But when your home needs emergency treatment for a flooded basement or hail damage, why can't you rely on a similar service network for insurance claims?
That's the question Guy Hoffman, founder and CEO of Service247, is asking the U.S. insurance industry. His concierge service company promises to put all interested parties in home repair claims - insurance companies, contractors and homeowners - on the same page while reducing overall costs. Hoffman hammers out his case for carriers to consider the Service247 claims handling option in the latest profile of spark360's "Social Business Television," now available for viewing at http://www.spark360.tv.
"We found a way that we can actually enhance the speed, the service and the savings that a policy holder realizes in the event of a loss," Hoffman tells spark360 host/managing editor Renay San Miguel. "We've aligned the process, but it all begins with the initial response. We guarantee that we will either provide immediate access or get back to that policy holder within 15 minutes, 24 hours, seven days a week, 365 days a year, and we'll have somebody on site within four hours of that initial phone call."
That kind of speedy service and policyholder satisfaction is a sharp contrast to some homeowner horror stories regarding 24-48 hour waits for insurance claims adjusters to arrive at the scene of water/fire damage or vandalism. Since he launched Service247 in March 2008, Hoffman says there have been more than 1500 successful claims filed regarding homeowner losses, and not one instance of a customer service complaint.
"It's initially about responsiveness, and then ultimately it's about more accurately settling the claim," Hoffman said. "While the insurance carrier retains 100 percent authority over the settlement, by aligning the work flow and aligning the interests of all the stakeholders in the claims process, we've been able to demonstrate that we can reduce loss adjusting expenses as much as 40 percent, and we actually guarantee a 10-15 percent reduction in claims costs."
In a departure from the usual spark360 storytelling concept, San Miguel and Hoffman engage in a simple yet direct conversation regarding the benefits of the Service247 model:

The home repair service providers in Hoffman's contractor network can be the same ones used by insurance companies, but they charge Hoffman's company less because they are guaranteed a higher volume of work and are paid quickly;
Service247 actively monitors repairs on a daily basis to ensure an efficient, cost-effective job;
Hoffman's company discounts deductibles by 20 percent as an incentive to use the network.
Because the U.S. insurance industry is one of the most highly regulated business segments in the world, carriers must seek approval from state officials to offer the Service247 option in their policies. Hoffman hopes that this will happen once the companies are made aware of the benefits in speed, costs and efficiencies in what has typically been a nerve-wracking experience for home owners.
"At the end of the day, those regulatory authorities are most interested in protecting the consumer, and as long as we provide superior service and the consumer always retains the right to choose, the regulatory authorities are always going to be pleased with what we do," Hoffman said.
Senior Producer Steven Swaim added, "It was not only a pleasure working with Guy Hoffman during the filming of this spark360 segment, it was also enlightening to learn the benefits of working with Service247."
"Guy Hoffman is taking a page right out of the American entrepreneurial playbook," says San Miguel. "He's found opportunities for improvements in an existing industry - home insurance claims handling and repairs - and he's offering it up as a way to give something back to the U.S. economy. Homeowners, contractors and insurance carriers should definitely pay attention to what he has to say."
About spark360
spark360 is a Web-based business television program that celebrates the spark of entrepreneurship in America by featuring the unique stories of small and middle-market businesses.
spark360 also provides a credible and relevant outlet to get your story to a global marketplace through our exclusive 360 Distribution social media platform. spark360 delivers broadcast-quality, network news-style programs via a comprehensive SEO-optimized "full circle" distribution strategy that reaches every corner of the Internet.spark360 is a division of Splash Media, L.P. http://www.spark360.tv
For media inquiries for spark360, please contact: Steven Swaim sswaim(at)spark360(dot)tv
About Splash Media
Splash Media L.P., based in Addison, Texas, creates and develops custom web-based communications and training solutions that are powered by video. We specialize in developing video communications strategies and video delivery platforms that drive our customer's bottom line. Splash Media is a leader in the Enterprise Video Communications industry and has been delivering Internet enabled strategic video solutions since 2004. http://www.splashmedia.com
For media inquiries for Splash Media, please contact: Chris Kraft ckraft(at)splashmedia(dot)com
###