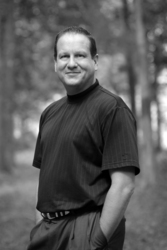 We have taken the 'Easiest to use room scheduling software anywhere' and now have allowed it to interface with the best Facility Management/Work Order Management software available to the church community
Charlotte, NC (Vocus) July 13, 2010
Tim Cool, Chief Solutions Officer of Cool Solutions Group, today announced the release of a new enhancement for their popular ministrEspace and facilitEspace software. The new enhancement will allow the two software solutions to interface with each other making operations at churches much more seamless.
While there are many Room Scheduling programs and several Facility Management/Work Order software solutions, this interface will be the first on the market that will allow this level of integration and collaboration with NO additional cost the user of either product. For those that subscribe to both products, the interface will be seamless with virtually no additional set-up requirements for the church.
"We have taken the 'Easiest to use room scheduling software anywhere' and now have allowed it to interface with the best Facility Management/Work Order Management software available to the church community", says Cool. He continues, "Utilizing these 2 products in tandem will save churches time, money and assist to reduce potential conflicts too often associated with managing the complexities of a ministry facility".
The new ministrEspace/facilitEspace enhancement offers the following features:

Both products are Web-based
Service Requests initiated in facilitEspace by scheduling a space, resource or service in ministrEspace
No additional hardware or software to purchase
Easy to set up and use Cool Solutions Group is based in Charlotte, N.C. Visit them online where you can read their blog and find out more information on their products and services at http://www.coolsolutionsgroup.com . On July 23, 2010, Cool will present a Workshop on Church Facilities Management at the annual National Association of Church Business Administrators conference in Orlando, Fla.
# # #