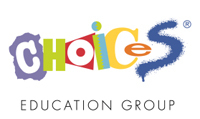 "Every school day 7,000 students become dropouts."
Seattle, WA (PRWEB) July 14, 2010
CHOICES Education Group, a Seattle-based non-profit organization, announced today it has been awarded a $15,000 grant from Nordstrom for use in Washington and Alaska--bringing their total support for CHOICES over the last eight years to $277,500. CHOICES Education Group is now searching for Chambers of Commerce and Rotary Clubs in these two states that would like to launch a dropout prevention program with the use of these funds.
CHOICES is an interactive decision-making workshop that empowers teens to achieve academic success in pursuit of their career and life aspirations. In two hour-long sessions, business and community volunteers take students through real-world exercises on academic self-discipline, time and money management and goal setting. Volunteers from the business community facilitate the program, bringing their real-life experiences right into the classroom and serving as positive adult role models for the students.
The grant will engage approximately 33 local business and community volunteers as CHOICES presenters, and will serve 3,000 students that would otherwise not have access to the program.
"Every school day 7,000 students become dropouts. And if that isn't shocking enough, our most recent economic crisis has magnified the importance of addressing this epidemic. The 2009 unemployment rate for high school dropouts was more than 50% higher than that of their graduate counterparts," said Leo Muller, Executive Director of the national not-for-profit. "The continued leadership from Nordstrom in committing their corporate giving resources to address this problem is a powerful example for others to follow."
"CHOICES helps kids at a crucial point in their lives, when they are old enough to think realistically about their future but are young enough to still do something about it," adds Shoreline School District Counselor Molly Forry, whose program has been funded by the Nordstrom grant. "CHOICES is a powerful tool for building and sustaining effective business-education partnerships in local communities."
The CHOICES workshop is currently being delivered to more than 700 teens every school day by 1,500 volunteers in 40 states--at a cost of less than $5 per teen! Through their social enterprise business model, CHOICES Education Group licenses CHOICES to businesses, chambers of commerce and service clubs for an annual program fee based on the number of students served, and then provides the training, materials and support needed to implement and manage the program in local communities.
# # #