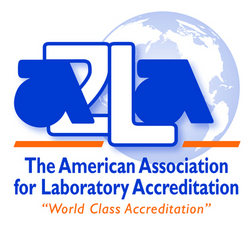 Ithaca, NY (Vocus) July 13, 2010
A2LA is pleased to announce the introduction of the ISO 15189 Medical Laboratory Accreditation public training course. The first course is scheduled for September 27-28, 2010 in Columbia, MD at the Sheraton Columbia. This course will use lecture, discussion, and interactive exercises to assist you in understanding the benefit of the ISO 15189 Standard. To maximize the interactive aspect of the course, class size is limited.
So, what's the benefit to you? Through the implementation of ISO 15189, you will be able to:

Use a systems view of quality management to better design and implement your laboratory functions;
Design a total laboratory process that addresses the principles of quality medical laboratory services; and
Implement pre-examination, examination and post examination processes essential to patient care, specific for your laboratory.
The course content includes a comprehensive look at the ISO 15189 clauses, allowing you to better:

Design, control, and implement documents and information;
Manage arrangements with clients, referral laboratories and consultants, suppliers and advisory services;
Identify, manage, monitor, and learn from complaints and non-conformances;
Use corrective and preventive action processes, internal audits, management reviews for continual improvement;
Engage your human resource function; and
Effectively implement the key process inputs to the critical laboratory systems of pre-analytic, analytic, post-analytic and reporting phases.
When you effectively apply this knowledge you will:

Know where you stand in terms of the standard by way of performing a gap analysis;
Know how to interface with accrediting bodies to achieve accreditation;
Always be prepared for the on-going regulatory visits that are integral to the laboratory business;
Find yourself moving from more reactionary management to proactive management; and
Better understand the intricacies of your business to facilitate continual improvement.
The course instructor is Lisa Walters. Lisa M. Walters, Ph.D. is the Principal Officer of Healthy Solutions Quality Consulting, LLC (http://www.healthysolutionsqc.com). She is a certified medical technologist with a Specialty in Blood Banking from the American Society of Clinical Pathologists. She is also a qualified assessor for the AABB (formerly known as the American Association of Blood Banks) and has successfully completed training as an assessor for ISO 15189 as part of the American Association of Laboratory Accreditation (A2LA). As part of A2LA, she serves on Medical Testing Advisory Committee (MedTAC), has developed draft guidelines on Uncertainty in Measurement for diagnostic laboratory testing, and provided training to the assessor corp. She has assisted organizations achieve API product certification, ISO registration, as well as FDA and AABB compliance. She earned an MBA from St. Francis College in Loretto, Pennsylvania, and a Ph.D. in Management from the California Coast University in Santa Ana, California. Her doctoral research was published as part of the ASQ Quality Press, and she additionally has published quality-related reference books as part of the AABB Press. She is consistently invited to speak at local, regional and national conferences. She currently serves as Visiting Professor of Business Administration at the State University of New York at Fredonia as well as consultant faculty for the Penn State University Continuing Education Department. Dr. Walters is also Six Sigma Green Belt.
Cost: $795.00 non-members; $745 members
For more information please contact Julie Collins (jcollins(at)A2LA(dot)org or 301-644-3235) or register on-line at http://www.a2la.org/training/register.cfm.
###