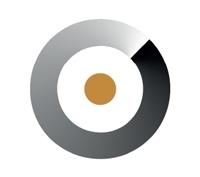 APIs are now an essential cornerstone of site building and allow webmasters to be more creative. Pavithra Acharya - lead developer
Amsterdam, Netherlands (PRWEB) July 14, 2010
Opentracker Communications, a leader in real-time website statistics and clickstream analysis, today releases a developer Web API (Application Programming Interface) that enhances, simplifies and accelerates access to our flagship services.
The API allows users of Opentracker to directly access their statistics and integrate them into their own mashups or websites. This expands data access by bypassing the reporting interface.
Clients can now call up data and publish it wherever they want, whenever they want, in a format of their choosing.
Here is a list of API Summary Features.
"This new API greatly increases the range of data that can be extracted," said Eddie Moojen, Opentracker CEO "That means users of Opentracker can now expand both the way they use the application, and the level of information retrieved. It can be custom-tailored to look they way they want it."
In short, users of Opentracker can now take advantage of the benefits offered by an API to dynamically post their website statistics to multiple locations and share them with an unlimited number of people. Resellers and webmasters are now able to integrate data into (web) applications, mashups, and custom portal solutions.
The API documentation is located at: http://api.opentracker.net
Pavithra Acharya, a lead developer on the new API said "APIs are a cornerstone of site building and allow webmasters to be more creative, for example by displaying live visitor data on their site, or automating report generation."
Opentracker, launched in the Netherlands in 2003, offers unique and personalized website statistic solutions. Opentracker continues to pioneer technology and growth in software that helps websites thrive. The company's hallmark are simple, intuitive, and easy-to-read reporting interfaces.
Opentracker offers its products in more than 20 languages. They are a clear choice above competitors because of the trust they have earned from thousands of webmasters and their proven ability to display complex real-time essential info in intuitive reports.
The most recent addition to their product group is PDFmyURL.com.
# # #