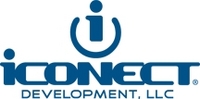 This release of nXT is packed with features, many of which have come directly from customer wish lists, while others are a result of our understanding of how important driving cost out of review is by making the process as efficient as possible
Los Angeles (Vocus) July 13, 2010
iCONECT Development LLC, a world leader in litigation support and collaboration software, today announced the availability of nXT 830, its newest version of its core product.
nXT 830 new features include review batches, e-mail sorting, folder rules, an export to CaseMap shortcut, and concept searching enhancements. These features streamline review workflow by enabling users quickly to review and assign statuses to documents and batches of documents, sort e-mail attachments efficiently, and create focused search queries.
"This release of nXT is packed with features, many of which have come directly from customer wish lists, while others are a result of our understanding of how important driving cost out of review is by making the process as efficient as possible," said Cynthia J. Williams, iCONECT CEO. "Beginning with the way administrators can create, assign, and monitor batches to balance workloads, to rules that can be applied to folders and reused across databases, we designed nXT 830 to streamline the review process by reducing both clicks and errors."
"Given that document review is acknowledged as being the most expensive part of litigation support, the faster reviewers can accurately power through data, the greater the cost savings. The enhancements in nXT 830 will favorably impact both administrators and reviewers," said Nick Patience, Research Director, Information Management at The 451 Group.
"One of the new features we found immediately useful is the way nXT 830 handles e-mail sorting," said Craig Lee, vice president, sales, ACT Litigation Services. "By ignoring the RE: and FW: during a sort, we get an instant visual of how emails and their attachments are related. The sort result begins with the first character after the RE: or FW. It is a clever tactic for approaching threading without incurring additional cost."
iCONECT is hosting a 45 minute web-based demonstration highlighting the new features of nXT 830 on Monday, July 19 at noon Eastern time. Register now to view the demonstration and to be entered for a chance to win a 1 terabyte external data drive.
For details on each of the new features, refer to the nXT data sheet or the Administrator or Reviewer Quick Start Guides.
About iCONECT Development LLC
iCONECT® Development, LLC (http://www.iconect.com) is the robust and reliable choice for litigation support software, with products trusted for over ten years by prestigious AmLaw 100 and Magic Circle firms, corporate legal departments, government agencies, and their Application Service Providers (ASPs) for document review, mergers and acquisitions, and multi-party international cases.
iCONECT and the iCONECT logo are trademarks or registered trademarks of iCONECT Development, LLC or its affiliates in the U.S. and other countries. Other names may be trademarks of their respective owners.
For more information
iCONECT Development, LLC
Lorraine Watkins
310.536-8400 x 229
310.977.9009 mobile
###