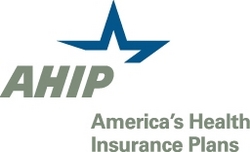 Washington, D.C. (Vocus) July 13, 2010
America's Health Insurance Plans (AHIP) President and CEO Karen Ignagni today released the following statement on the new meaningful use regulations released by the Department of Health and Human Services:
"Health plans support the department's effort to advance greater adoption of electronic health records (EHR) through Medicare and Medicaid incentive programs. Broad adoption and meaningful use of health information technology by providers is essential to creating an efficient, high-performing 21st-century health care system.
"Health plans and providers share the responsibility of making the investments needed to enhance efficiency and improve health outcomes. Health plans are doing their part by rewarding clinicians for implementation of e-prescribing, using decision support tools to improve disease management, and participating in patient centered registries that help ensure patients get the care they need. Many health plans also offer incentive programs that reward providers for achieving quality goals, which involve the meaningful use of health information technology.
"In addition to improving clinical services, health information technology should be used by providers to simplify administrative processes and reduce paperwork by communicating electronically with health plans. Our community has taken steps to make it easier for clinicians to submit claims electronically and receive payment quickly. For example, using common portals, health plans are working with clinicians in New Jersey and Ohio to simplify administrative processes, thus enabling doctors in these states to spend more time with their patients.
"Health plans look forward to working with the Department to further develop innovative initiatives and incentive programs to fully leverage the power of health information technology." The following examples illustrate some of the many ways that health plans are putting this into practice:
Online Tools to Promote Evidence-Based Care

Aetna is providing incentives for a Philadelphia-area cardiology group to use the CareEngine® system. The system compares data in members' personal health records (e.g., tests, medical procedures, medications, over-the-counter treatments, herbal supplements) to nationally recognized medical best practices. When the CareEngine identifies an opportunity to improve patient care, it issues an e-mail alert (called a Care Consideration) to the member, and, in some cases, to the member's physician.
Electronic Health Records and e-Prescribing
CIGNA has enabled e-prescribing and e-visits through connectivity with SureScripts/RxHub and Relay Health. In addition, CIGNA encourages physician adoption of EHRs by recognizing physicians who are certified by the National Committee for Quality Assurance's (NCQA's) Physician Practice Connections (PPC). Such certification requires use of EHRs to engage in e-prescribing, track abnormal test results, and offer secure e-mail communication with patients. The health plan recognizes physicians who have received such certification by giving them a special designation in CIGNA's physician directory and by including them in its high-performance physician network.
Highmark's QualityBLUE pay-for-performance program aligns incentives to improvements in quality measures. As part of the program, the health plan encourages primary care physicians to implement EHRs.
Highmark also promotes the adoption of e-prescribing through its $29 million Health Information Technology Grant program. Through the program, the health plan has provided nearly 650 practices with more than $5.3 million to assist with health IT initiatives such as e-prescribing.
Kaiser Permanente HealthConnect includes a suite of applications to improve the care process for members and physicians. A central feature of the system is its ability to link members' electronic medical records with their appointments, registration and billing information. KP HealthConnect provides physicians instant access to patients' medical histories and preferences, and it provides online decision support tools to help doctors determine which treatments and procedures are most effective. The system allows doctors to show patients relevant parts of their medical records during visits, and at the end of each appointment, doctors can print out "after-visit summaries' to help patients remember the key issues discussed. Doctors can use KP HealthConnect to send prescriptions to pharmacies electronically, and they can order lab tests online.
UnitedHealthcare's CareTracker EHR offers a low-cost alternative to traditional client/server based EHRs. Physicians can access the CareTracker EHR through a secure Web interface, which connects their practices to a network of labs, partner physicians and hospitals. CareTracker has built-in monitoring capabilities to track physician compliance with pay-for-performance standards, enabling physicians to be rewarded for their performance without any additional administrative overhead.
WellPoint has committed to supporting health IT by incorporating components of the meaningful use standards into its ongoing programs, such as e-prescribing, hospital and physician pay-for-performance, and clinical connectivity initiatives with partners such as Availity.
Medical Home Initiatives
A number of health plans – including Aetna, CIGNA, Group Health Cooperative, Independent Health, and Geisinger Health Plan – are providing extensive support to primary care physician practices to support Medical Home initiatives. These programs use electronic health records to transform medical practice through strategies such as using electronic registries to track use of preventive care services for patients with chronic conditions. In addition, Medical Home initiatives recognize and reward physicians for reaching specified benchmarks for quality improvement and health outcomes.
America's Health Insurance Plans – Providing Health Benefits to More Than 200 Million Americans
Contact:
Robert Zirkelbach
202-778-8493
###