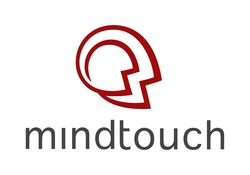 The tools used for authoring strategic content haven't changed since the early 1990s, but the role of strategic content on the web has. MindTouch 2010 revolutionizes the technology that organizations use to author and manage their content and immediately
San Diego, CA (PRWEB) July 14, 2010
MindTouch, the company that transforms great work into strategic content, today announced the availability of MindTouch 2010. The product provides break-through capabilities for authoring, discovering and curating strategic content that drives revenue, improves customer retention, and dramatically reduces the cost of customer support.
MindTouch 2010 revolutionizes how technical communicators, customer service teams, product managers, and writers serve employees and customers alike. Unlike desktop-based tools which were primarily designed for the creation of paper-based manuals and guides, MindTouch 2010 was designed specifically to take product and service documentation and transform it into a contributor to revenue generation, as well as cost-reduction. It is commercially supported and available today both on-premise and as a hosted offering.
MindTouch 2010 delivers new capabilities with innovative features for authoring, discovery and curation of strategic content:
Authoring
MindTouch 2010 offers a multi-user, XML-driven editing platform that supports all rich media types. Users are able to publish in-a-click from commonly used desktop tools. And the innovative Web Oriented Architecture (WOA) ensures data portability.
Discovery
MindTouch 2010 publishes your strategic content in an engaging web-based format, dynamically generates navigation from content semantics and includes powerful search engine optimization tools. The enterprise-ready Adaptive Search engine delivers increasingly high quality results by learning from your users' behavior.
Curation
MindTouch 2010 introduces an entirely new class of analytics: Curation Analytics. For the first time ever businesses can analyze their documentation by quality, aging and customer behavior in aggregate or by specific topics. MindTouch is the first to introduce these sophisticated curation analytics, which give organizations unparalleled control over their content.
QUOTES:
"We are thrilled to announce MindTouch 2010," said Aaron Fulkerson, Founder and CEO of MindTouch. "The tools used for authoring strategic content haven't changed since the early 1990s, but the role of strategic content on the web has. MindTouch 2010 revolutionizes the technology that organizations use to author and manage their content and immediately helps them to make more money, cut costs, and retain happier customers."
"We have yet to find a solution nearly as powerful as MindTouch to help us not only handle the common challenges with documentation, but also turn our documentation into a strategic business driver," said Victor Solano, Senior Product Manager, Documentation, AutoDesk. "MindTouch is helping us leverage our documentation to drive revenue while simultaneously cutting the cost of developing that documentation in the first place. Needless to say, we're very impressed by this product."
"Without MindTouch, we estimate our documentation costs would be 50% higher," said Charles Cantrell, Automation Engineer, ExactTarget.
MindTouch Platform v.10 is the commercially supported MindTouch-certified build of the enormously successful open source project, MindTouch Core, which is used by more than 18 million people. MindTouch Platform v.10 includes all the capabilities of MindTouch Core and many additional commercial features such as the MindTouch Desktop Suite of productivity tools, a caching module (up to 12x improved performance for data-intensive sites), an improved user experience, as well as support for commercial add-ons, solution frameworks and enterprise adapters. The product is available today as an on-premise or hosted offering.
Availability:
MindTouch 2010 is available today and can be trialed via a free download. Please visit http://www.mindtouch.com/downloads to get your copy today.
About MindTouch
Everyone is capable of genius. MindTouch assembles your organization's genius into strategic content. MindTouch is built on the belief that enterprise software must be scalable, agile and extensible. Our product, MindTouch 2010, transforms the way organizations author, discover and curate strategic content to achieve measurable results with customers, partners and colleagues.  Our open source project, MindTouch Core, is used by over 18 million people and is supported by one of world's most active communities. 
Founded in 2005, MindTouch is headquartered in San Diego, California and is privately held. Many of the world's most respected brands rely on MindTouch. Our more than 1,000 customers include NASA, SAIC, Booz Allen, Microsoft, Intel, Cisco, Washington Post, Viacom, the New York Times, AXA, Timberland and HCA. 
###