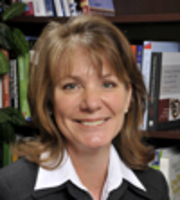 Kansas City, MO (PRWEB) July 14, 2010
Grantham University, an online university specializing in educating working adults, announced today that it is adding a Master of Science in Performance Improvement to its curriculum. This program will provide students with advanced skills in organizational resource management. Students are prepared to manage complex organizational challenges through performance improvement strategies and are adept at analyzing an organization, generating strategies to maximize performance and implementing solutions.
"Our new program in Performance Improvement blends the disciplines of human resource management, training and development, organizational development, and human performance technology" said Ms. Rhonda Corwin, dean of Grantham University's Mark Skousen School of Business. "In light of the economic uncertainty and continuously changing regulatory requirements business are facing, we need highly talented individuals who can lead organizational changes and improve human performance."
In today's business world, there is a demand for qualified professionals who are able to utilize human performance technology to improve organizational productivity. The Master of Science in Performance Improvement is ideal for those pursuing advanced training related to organization and human performance or consulting positions in the government and corporate sectors.
Grantham University's online degree programs are designed with busy working professionals in mind. The flexibility of its programs allows students to study when and where it is convenient for them.
For more information about the Master of Science in Performance Improvement degree, visit: http://www.grantham.edu or call 800-955-2527.
About Grantham University:
Established in 1951, Grantham University is a private institution that specializes in online education for the working adult student. Its mission is to provide accessible, affordable, professionally relevant degree programs in a continuously changing global society. The University prepares graduates for careers in business, engineering technology, computer science, criminal justice, healthcare, nursing, information technology and other professional fields. Grantham University offers a military scholarship program for active duty, reserve, guard, veterans and military family members, as well as scholarships for law enforcement professionals. Grantham's courses are 100% online, allowing students to study at home, at work, on Temporary Duty (TDY) or from almost anywhere in the world. Accredited since 1961 by the Accrediting Commission of the Distance Education and Training Council, Grantham University has one of the longest, continuous accreditation histories of any distance learning university in the United States. For more information, visit our Web site or call 1-800-955-2527.
###