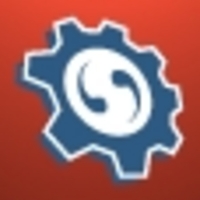 We will continue to improve these DomainTools Applications in order to bring the full power of DomainTools to the mobile world
(PRWEB) July 16, 2010
DomainTools, the recognized leader in Internet domain name intelligence, has released an app for Apple iPhones and iPads which brings our powerful domain Whois research tools to these popular mobile devices. With the freshest and most extensive data set of domain ownership and history information available worldwide, DomainTools allows users to perform current and historical research on domain names, domain ownership, and website attributes. In addition to these core research tools, DomainTools also provides the market-leading Reverse Whois lookup tool, NameServer Spy DNS monitoring services, and Trademark search and protection products.
This first version of our iPhone and iPad app includes many key search features of our popular website. With the app, users can perform Whois searches, view a domain's homepage Thumbnail and execute a domain Availability Lookup and acquisition. DomainTools is already working on bringing further functionality to this Apple application as well as new tools for other mobile platforms. Tim Chen, CEO of DomainTools, explains "We will continue to improve these DomainTools Applications in order to bring the full power of DomainTools to the mobile world".
The application currently contains key features such as:
WHOIS : A Whois record works as a phone book listing, but for domains. A Whois record identifies who owns a domain name, where it is registered and the name servers on which it resides.
THUMBNAILS : DomainTools offers the ability to view current and historic thumbnail versions of millions of domain home pages. This great tool helps users assess whether there has been developed content on domains and the nature of the content itself.
DOMAIN NAME SEARCH & REGISTRATION (gTLDs & ccTLDs) : With DomainTools you can perform a fast and powerful availability check for a large range of gTLDs and ccTLDs (over 300 total). Users can register domain names right from their iPhones or iPads.
URL: http://www.domaintools.com
About DomainTools
DomainTools is the recognized leader in domain name intelligence.
DomainTools combines the most comprehensive set of domain name ownership records available with important hosting and site content data to expose new opportunities in domain investment and brand protection. DomainTools data reaches back through more than a decade of Internet history to provide critical insight to our broad user base of domain owners, domain investors, trademark attorneys, Fortune 100 companies and small business owners. Daily, hundreds of thousands of users visit DomainTools to protect and grow the value of their web sites, their domain names and their intellectual property.
###