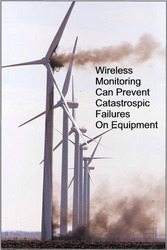 Utilizing Cross Plains Technology to reach customers in the southern United States will keep AVIDwireless in the forefront of delivering high quality wireless M2M solutions to a broad range of customers
Bedford, TX (PRWEB) July 15, 2010
AVIDwireless announced today that it has partnered with Cross Plains Technology to provide integrated, cloud-based platform as a service (PaaS) solutions for the connected world. Under the terms of the agreement, AVIDwireless will provide its wireless products AVIDdirector®, AVIDSmartSensors, AVIDdashboard™, as a foundation for creating and deploying full-featured M2M applications quickly and inexpensively. Cross Plains Technology will use it's vast experience in working with numerous companies in the oil and gas and wireless technology areas to introduce AVIDwireless' intelligent wireless solutions to the market place. Cross Plains Technology has many successful client implementations in the Oil & Gas, Industrial, Medical and Computer/Enterprises markets. AVIDwireless is excited to be able to utilize their relationships with customers such as these to reach businesses in Texas, Oklahoma, Louisiana, and Arkansas.
"Utilizing Cross Plains Technology to reach customers in the southern United States will keep AVIDwireless in the forefront of delivering high quality wireless M2M solutions to a broad range of customers" said Rod Montrose Founder and CEO of AVIDwireless.
Tom Casey, president of Cross Plains Technology, commented, "The partnership with AVIDwireless will bring a new dimension to working with our client base. With the technologies provided by AVIDwireless, I envision this partnership opening opportunities into new markets previously unexposed to M2M technology."
The M2M market is continuing to grow each year fueled by technological developments in sensors, embedded processors, and the ever-expanding wireless data networks. Despite the attractive ROI of many potential M2M applications, the market still remains relatively undeveloped because many see the solutions as being cost prohibitive and difficult to install. With today's announcement, AVIDwireless is providing economical pre-integrated M2M solutions, which will address all these concerns. AVIDwireless' flexible and economical wireless solutions, allow customers to connect with any equipment, sensors or devices and quickly have a full-featured application to monitor and control remote equipment. This can be accomplished from any web based PC or Smart Phone. These solutions contain everything you need to install the solution, plus it includes the wireless data charges and AVIDdashboard usage, at low monthly or yearly pricing.
"This alliance should help customers throughout the south to understand the benefits of remote control and monitoring. AVIDwireless is the leader in developing intelligent, solutions using a variety of wireless network technologies for the oil & gas, transportation, industrial automation and smart utility monitoring industries and Cross Plains Technology is an expert at "Chasin' Business". Visit the AVIDwireless website at http://www.avidwireless.com for more information on wireless solutions, and contact Cross Plains Technology at 972-727-3128 for additional information or to schedule an appointment or online demonstration.
About AVIDwireless
AVIDwireless, a subsidiary of VoiceDataWare, Inc., a five-time winner of M2M top 100 since 2006, is focused on delivering high quality wireless products and services for M2M. Their products are used in many industries applications including Oil & Gas, Asset Tracking, Energy Management, Water Monitoring and Location Based Services to reduce labor costs, control processes, improve operations and reduce time to market.
FOR MORE INFORMATION CONTACT:
AVIDwireless
817-510-5440 / 888-772-4570
AVIDwireless Information
AVIDwireless and all AVID products referenced on this page are trademarks of VoiceDataWare Inc.
About Cross Plains Technology, LLC
Cross Plains Technology, LLC was founded in 2001 to provide technical sales and support services to Manufacturers engaged in the production of high-tech electronic solutions. Cross Plains Technology's primary market focus is on telecommunication solutions for the Oil & Gas, Industrial, Agriculture, Medical and Computer/Enterprise markets. Their headquarters are located in Allen, Texas along with engineering offices in Austin and Houston.
###