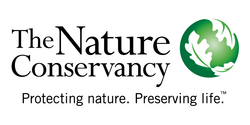 Arlington, VA (Vocus) July 14, 2010
Nature Conservancy Releases Report – A Way Forward to Help Restore the Gulf of Mexico
When: Thursday, July 15, 11 a.m. to noon ET
Who:

Glenn Prickett, Vice President of External Affairs, The Nature Conservancy
Brian McPeek, Chief Conservation Strategy Officer and North American Regional Managing Director for The Nature Conservancy
Cindy Brown, Director of The Gulf of Mexico Program, The Nature Conservancy
Dr. Robert Twilley, Professor of Oceanography & Coastal Science for Louisiana State University*
What:
The Nature Conservancy is calling on its decades of history and partnerships in the Gulf of Mexico to define a new future for the region and help people, plants and animals recover from the oil spill. Today the Conservancy will release "Gulf 20/20: The Case for Long-Term Restoration," which identifies key actions that can begin immediately to restore the Gulf's health and productivity: habitat restoration, safe and sustainable oil and gas development, investments in science and technology and establishing a coalition of diverse stakeholders. Experts will present the plan and provide 30 minutes for Q&A.
To join the call, dial 800-894-5910, Conference ID: 7GULF
For more information, explore this interactive graphic to learn about our projects in the Gulf, how we're responding to the oil spill, and our vision for long-term restoration of the Gulf's natural systems to full health: http://www.nature.org/multimedia/features/art31920.html?src=sp1.
*invited
The Nature Conservancy is a leading conservation organization working around the world to protect ecologically important lands and waters for nature and people. The Conservancy and its more than 1 million members have protected nearly 120 million acres worldwide. Visit The Nature Conservancy on the Web at http://www.nature.org.
Contacts:
Blythe Thomas, 703-841-8782, bthomas(at)tnc(dot)org
Jill Austin, 321-689-6099, jaustin(at)tnc(dot)org
###