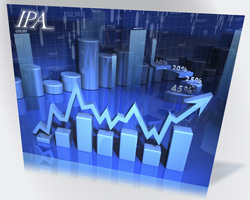 Ashburn, VA (Vocus) July 15, 2010
Independent Project Analysis, Inc. (IPA), a global capital project consulting business, is completing an extensive study of onshore megaproject developments. The study predicts the demand for megaproject developments will increase at a high rate in the next few years as the global recession subsides. Further, the increase in megaproject spending is expected to be more rapid than in the boom period from 2005 to 2008, the study found. The projected growth rate of over 30 percent per year in megaproject spending will place a strain engineering firms, suppliers, and construction resources. Global demand, especially in the emerging regions (China, India, Middle East, Brazil, etc.), is a primary driver of the increased number of megaprojects. Also, the rebound in commodity prices (such as oil and metals) will contribute to the economic feasibility of these huge capital investments.
IPA's analysis was based on a comprehensive listing of announced megaproject developments from public sources along with the information available in its proprietary capital projects database. While public information is often suspect, the information is frequently verified by IPA's clients and the supporting information in the databases. Generally, an announced project indicates a commitment to shareholders and therefore the foundation of their projections is considered quite reliable.
IPA's study develops an expenditure profile of megaproject developments with expenditures broken down into engineering services, bulk materials, major equipment, and construction activities. The ramp-up in these developments represents substantial growth and provides a basis for sustained recovery of the engineer, procure, and construct (EPC) market for heavy industrial facilities.
The results of this study will complement IPA's work in forecasting EPC market prices and related issues. The study finds that the resources available to support these developments are relatively narrow and based in "Tier 1" contractors and major equipment vendors. Future efforts will consider similar megaprojects for offshore petroleum developments.
About IPA
Since its founding by Edward Merrow in 1987, IPA has rapidly evolved into the preeminent consultancy in project evaluation and in project system benchmarking, and has become the industry leader in quantitative analysis of project management systems. Our staff of project and research analysis professionals at seven offices on five continents serves hundreds of clients. The largest oil companies, chemical producers, pharmaceutical companies, minerals and mining companies, and consumer products manufacturers enhance their capital productivity using IPA's Project Evaluation System (PES®) and project system benchmarking services. Further information can be found at http://www.ipaglobal.com.
# # #