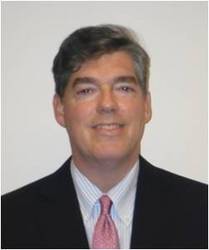 During his career at GM, Mr. Valerio served as the director of market planning and acquisitions, and managing the identification of nationwide strategic dealership locations.
Blue Ash, OH (PRWEB) July 15, 2010
AMP Holding Inc. (OTCBB: AMPD), a company engaged in the all-electric, emission-free conversion of GM vehicles, announced today it has hired Mr. Mark Valerio as a consultant.
Mr. Valerio is a well-recognized automotive industry leader, with decades of executive experience with General Motors (GM). His extensive career at GM included dealer network development, worldwide real estate and facility image management and oversight of dealer franchising activities for all GM brands in the Northeast.
Steve Burns, CEO of AMP, said "The addition of Mark, as well as Bill Wylam and Dennis Davis earlier this month, fortifies our team with a wealth of industry expertise that will be vital to AMP as we execute against our business model. As we ramp up production and prepare to bring our all-electric GM conversions to market, Mark's extensive dealership knowledge should prove invaluable as we establish our dealer network."
During his career at GM, Mr. Valerio served as the director of market planning and acquisitions, and managing the identification of nationwide strategic dealership locations. In the Motors Holding Division he served on the board of directors of well over 100 dealer companies. As GM's northeast regional director, Mr. Valerio's efforts were concentrated on improving dealer sales performance, customer satisfaction, capitalization and profitability in the opinion-leading northeast region. Mr. Valerio's exceptionally strong automobile product knowledge includes the field of alternative energy and propulsion.
"The electrification of the automobile is gaining momentum daily," said Mr. Valerio. "I'm pleased to be part of a team that is leading the effort of bringing these fuel-efficient vehicles to market, and very excited to be working alongside several of the key contributors to the GM EV1 program."
About AMP Holding Inc.
AMP was founded in 2007 by automotive industry veterans who have created several hi-tech companies. Currently, the AMP team is comprised of top engineers and business executives, as well as two key pioneers of GM's EV1 project. AMP's first conversions to all-electric are the GM Saturn Sky and the Pontiac Solstice, and most recently, the Chevrolet Equinox. Since its inception, the AMP converted all-electric GM Saturn Sky has proven itself to be an idea that has generated an extreme amount of interest, with inquiries coming from around the world. AMP will be converting a wide range of GM vehicles to all-electric, and expects to announce new model conversions in 2010. The Company expects its vehicle conversion technology will provide new solutions to America's energy demands.
To learn more, visit the AMP website at http://www.ampelectricvehicles.com.
Forward-Looking Statements
Certain statements contained in this press release may constitute "forward-looking statements". Forward-looking statements provide current expectations of future events based on certain assumptions and include any statement that does not directly relate to any historical or current fact. Actual results may differ materially from those indicated by such forward-looking statements as a result of various important factors as disclosed in our filings with the Securities and Exchange Commission located at their website (http://www.sec.gov). In addition to these factors, actual future performance, outcomes, and results may differ materially because of more general factors including (without limitation) general industry and market conditions and growth rates, economic conditions, and governmental and public policy changes. The forward-looking statements included in this press release represent the Company's views as of the date of this press release and these views could change. However, while the Company may elect to update these forward-looking statements at some point in the future, the Company specifically disclaims any obligation to do so. These forward-looking statements should not be relied upon as representing the Company's views as of any date subsequent to the date of the press release.
INFORMATION:
SOURCE: AMP Holding Inc.
Contact:
Investors: info(at)csirgroup(dot)com
Media: Mike Dektas
AMP Holding Inc.
513-984-1200
mdektas(at)dhacustomerconnect(dot)com
###