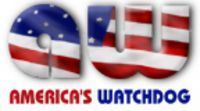 what if 170,000,000 gallons of crude oil were washing ashore in New York state or California? Would those property owners be told 'you do not have a claim' on the loss of your property's value?
Washington, DC (Vocus) July 15, 2010
The Gulf Oil Spill Help Center is ramping up its efforts to get help and assistance for rental vacation properties in places like Destin or Pensacola, Florida, and/or Orange Beach, Alabama. The group is saying, "if you are a rental condo owner, or a vacation rental property owner on the Gulf of Mexico, we know what the BP Deepwater Horizon oil spill has done to your summer rental income and we are here to try to help with the claims process. There is no charge for this service." The Gulf Oil Spill Help Center is also saying, "anyone who thinks this is just going away, and things will soon be right back to normal would be short sighted. A rental vacation property owner in Destin, Pensacola, Florida, or Orange Beach, Alabama, did not create this environment, but we are 110% certain they need help, and we are here to do just that." For more information please contact the Gulf Oil Spill Help Center at 866-714-6466, or contact the group via its web site at Http://GulfOilSpillHelpCenter.Com.
The Gulf Oil Spill Help Center has just learned that at this moment, property devaluation losses due to the BP Deepwater Horizon oil spill disaster are not yet on the table. The group is saying, "so 1000's of Louisiana fishing camp owners, who have just seen a 50% or more devaluation of their property have no claim? That's nonsense, and we want to hear from all property owners who have suffered a loss in their property's value due to the BP Deepwater Horizon oil spill." For more information please contact the Gulf Oil Spill Help Center at 866-714-6466, or contact the group via its web site at Http://GulfOilSpillHelpCenter.Com
The Gulf Oil Spill Help Center is saying, "what if 170,000,000 gallons of crude oil were washing ashore in New York state or California? Would those property owners be told 'you do not have a claim' on the loss of your property's value?" Http://GulfOilSpillHelpCenter.Com
# # #