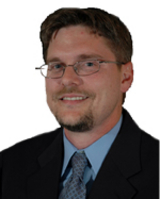 "...it's important to have someone on our side that fully understands these hurdles that banks face."
Raleigh, NC (PRWEB) July 15, 2010
To meet the growing cybersecurity challenges and regulatory requirements facing the beleaguered financial industry, a new firm named Bancsec, Inc. is providing consulting services to U.S. community banks ranging from $200 million to over $10 billion in assets. "We are passionate about our mission, which is to help each of our client banks develop and maintain a strong, yet flexible information security posture," said founder JB Snyder, a nationally-renowned financial information security expert.
To describe its array of services, the firm uses the acronym FISCALS, which stands for Financial Information Security Consulting and Legal Services. Considering this week's news concerning the creation of the Consumer Financial Protection Bureau (part of the Federal financial reform initiative) and President Obama's announced agenda to provide economic incentives for boosting private sector cybersecurity, this is a timely launch for Bancsec.
Banks are grateful. Robert Belk, Network Operations Manager of Western National Bank in Midland, Texas, wrote, "In an industry faced with strict privacy and security regulations, ever-changing security threats, and quickly evolving technology, it can be a challenge to keep both electronic funds and customer information safe and secure while having it easily accessible to the customer. That's why it's important to have someone on our side that fully understands these hurdles that banks face. Bancsec's high integrity, dynamic approach and unmatched expertise in these areas are key to having effective, secure solutions that work in the real world."
Sean K. Clark, another cybersecurity expert, who for the past decade has created and led successful security practices at veteran bank consulting firms, joined Bancsec as Managing Consultant effective July 15. "JB Snyder and I each have 20 years of experience in this industry and a great network of contacts, and we are very excited to be joining forces again," said Clark. "I have extreme respect for JB's security consulting and technical expertise. Teaming up with JB allows us to improve the financial security consulting landscape."
"Sean and I together have found large holes in many of the applications and security tools that have been popular with banks this past decade, and we fostered relationships with hundreds of banks and many security firms nationwide," said Snyder. "We are now creating all new materials and consulting products, evolving proprietary methodology, and forging strategic partnerships. We are confident that we will emerge as our nation's best information security consultancy for Community Banking."
One strategic relationship is with SystemExperts Corporation, headquartered in Sudbury, Massachusetts. Bancsec will utilize SystemExperts' resources for some of its information security assessments. "For these engagements, we will be able to wrap our regulatory knowledge and banking experience around a consulting product that will have SystemExperts' strong technical skills at the core," said Snyder. "Banks will not find any better team in the business when it comes to technical security."
# # #