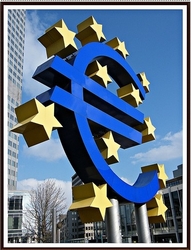 Without a direct debit solution, over 75% of the European market is inaccessible to your business.
Chicago, IL (PRWeb UK) July 16, 2010
Only about 23% of Europeans own a credit card, and those that do are reluctant to use them online. This means that without a direct debit solution, over 75% of the European market is inaccessible to your business. With Netpays new Direct Debit Solution, you will be able to significantly increase your revenue from Europe. Direct Debit is the most popular European payment solution, because of its ease of use for customers. Money is withdrawn directly from ones bank account, and there is no expiration date.
"We are looking to apply over 10 years of experience in innovative payment solutions to help our customers increase their profits for the markets they serve", asserts Elena Bouhaniche, Netpay International's Marketing Manager.
Until now, Netpay almost exclusively worked with credit cards. The new solution is essentially a bank wire with an instant "approve or decline" reply, as opposed to regular bank wires which take 24 to 48 hours.
"In an increasingly complex business landscape, Netpay is constantly trying to expand innovative payment solutions with a major strive to become a "One Stop Shop" that delivers a broad range of payment options to merchants and reliably manages their payments, decrease costs, and maximizes their competitive edge," remarks Alon Elbaz, Netpay International's CEO.
There are two main kinds of solutions called Push and Pull. With the Pull solution, merchants work with Netpay to reach into customer's bank account and pull the money from their account. Using this solution customers can still chargeback. With the Push solution, customers are redirected to their own bank accounts, log in and wire the money to Netpay. The customer is pushing the funds from their bank account, making it almost impossible for a chargeback to occur.
Regardless of whether you use Push or Pull, Netpay's new Direct Debit Solution has enormous potential to transform your European business.
# # #