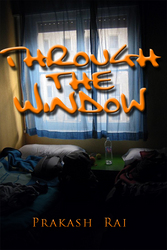 Pittsburgh, PA (Vocus) July 16, 2010
Through the Window is a narrative story told from the perspective of a sixteen-year-old boy staying in a school hostel. It gives a glimpse of the society he lives in and what it takes to live in a place feeling like a coward and unwanted.
The coward has no place, and so he has to change himself - but how?
About the Author
Prakash Rai is a civil engineer by profession. He lives in Kathmandu, Nepal with his family.
He wrote this book while working for his M.A. in English literature, which he did not attain. This is his first book.
RoseDog Books is pleased to announce the publication of Through the Window ($18.00) ISBN: 978-1-4349-9570-4, paperback. For more information, please contact RoseDog Books, at 701 Smithfield Street, Pittsburgh, PA 15222. To place a book order or to learn important information about shipping prices, tax, and our return policy, please call (800) 834-1803.
###