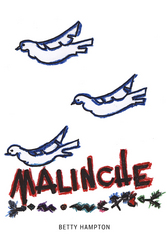 Pittsburgh, PA (Vocus) July 16, 2010
Malinche was written after the author studied her Spanish and Aztec ancestry. It was written to commemorate her love for both parts of her heritage.
About the Author
Betty Hampton was educated in Guadalajara, Mexico. She is one of eight children—four boys and four girls—all of whom graduated from college. She graduated from the Public Educational Secretary of Mexico and now resides in Oregon.
RoseDog Books is pleased to announce the publication of Malinche ($9.00) ISBN: 978-1-4349-9724-1, paperback. For more information, please contact RoseDog Books, at 701 Smithfield Street, Pittsburgh, PA 15222. To place a book order or to learn important information about shipping prices, tax, and our return policy, please call (800) 834-1803.
###