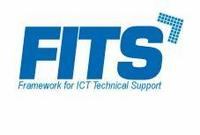 (PRWeb UK) July 21, 2010
Schools are now Australia's single biggest consumers of ICT technology, and this is expected to continue to grow rapidly. Until now however, the only professional ICT support qualifications available for schools were overly expensive and didn't fully meet schools' needs. The advantage of FITS is it was designed specifically for schools, and is around one third of the price of other industry models.
FITS provides schools with everything they need to implement, manage and maintain ICT operations to an internationally recognised standard. The UK, US and Europe have already introduced FITS and noticed its worth at improving the professional standard of schools' ICT services.
Schools and colleges that have introduced FITS in the UK have experienced reduced disruption to classes, better use of the ICT budget (an average of 14% cost savings) as well as far fewer support incidents. One college recently introduced FITS and achieved over a 30% reduction in support calls.
Frequently, ICT support has been regarded as somewhere to go when things go wrong. One of the goals of FITS is to break away from this reactive, fire fighting approach and to develop a more reliable ICT service.
Tony Armstrong, Managing director, tt/partners, said:
"About 8,000 IT technicians work in government, Catholic and independent schools across Australia however until now there hasn't been an affordable training course that addresses the real-world training needs of one of the largest groups of education professionals,".
"FITS is specifically designed for primary and secondary school technicians and it sets them up with the skills they need to implement, manage and maintain the IT operations needed to support the Federal Government's $2.4 billion Digital Education Revolution.
The introduction of FITS provides this workforce with the chance to develop their careers and gain internationally recognised qualifications.
For more information contact:
Steve Butler 01926 800 121
Trevor Greenfield 01926 800 121
About the FITS Foundation.
The Leamington Spa based Foundation is an independent, not for profit, organisation that promotes the Professionalisation of the ICT workforce within education worldwide as well as helping schools get better value from ICT. It is the Foundation's ambition to enable schools to provide effective ICT services so that schools can create a more exciting, rewarding and successful experience for learners of all ages and abilities, enabling them to achieve their potential.
###