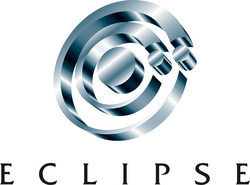 Our use of Proclaim is vital in maintaining our position as a top-tier claimant PI firm.
(PRWeb UK) July 16, 2010
Heavyweight personal injury claims law firm, Minster Law, has announced successful Application-to-Application (A2A) integration with the Ministry of Justice's (MoJ's) new RTA (Road Traffic Accident) claims process Portal.
Minster Law handles over 50,000 injury claims every year, and processes over 10% of all RTA injury claims in England and Wales. A long-time user of Eclipse's Proclaim Case Management Software solution, the practice has been supported by Eclipse in the implementation of A2A integration and is now successfully submitting volume claims.
A2A integration gives Minster Law the ability to submit claims directly from Proclaim Case Management to the Portal. The alternative for law firms is to use the manual 'web browser' interface (developed by the MoJ's technical partners), which has come under much criticism for its inability to deal with high volumes of throughput.
Minster Law has over 300 Proclaim users, and was prepared for the new RTA process on 'day 1'. The practice was the very first to successfully submit a CNF (Claims Notification Form) via A2A. CIO, Neil Boddy, lead the A2A project and comments on the importance of integration:
"For a practice of our profile, it is incredibly important that we move quickly to take advantage whenever legislative changes like this occur. Given the volume of RTA cases we process, using the 'web browser' method of accessing the Portal was simply never an option, and A2A integration was critical.
"We have worked closely with Eclipse to develop an effective A2A solution and despite the many (and well publicised) external setbacks, we are now in a position that gives us great competitive advantage and confidence to continue high volume operations. After a period of early adoption and cautious monitoring, we are delighted to indicate that our A2A system is working very well indeed. Our use of Proclaim is vital in maintaining our position as a top-tier claimant PI firm."
# # #