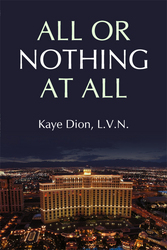 Pittsburgh, PA (Vocus) July 16, 2010
Desperately seeking revenge from feeling the searing scorch of jealousy and betrayal, Michelle leaves Tomas. He's a Wall Street investment broker. While searching for a bone marrow donor, Michelle finds Tomas's lover, Soraya. Soraya will be the donor for Carlos, a seventeen-year-old boy. Carlos has myelogenous leukemia.
The women become friends. Michelle leaves Tomas broke. She then steals Oliver, his chow-mix dog. Michelle has been giving Oliver penicillin suspension for a serious kidney infection. Tomas starts drinking, after eleven years of sobriety. Michelle and Soraya travel the world on Tomas's money. Tomas now cleans windows.
About the Author
After graduating from high school, I had several unfulfilling jobs. At twenty-seven I decided to become a licensed vocational nurse. I graduated in 1965 from Rio Hondo College in Whittier, California. My thirty-five-year career was very challenging. Writing is my new passion. When I'm not writing, I tutor English, math, and science. Angels of Mercy and Beyond is about my nursing career. Kiss Yesterday Goodbye—Embrace Tomorrow is a poignant love story about a Harvard law professor, Dr. Sherry Evans, and Dan Clark, a connoisseur of fine worldly art. Chantilly Lace is an 1893 romance.
RoseDog Books is pleased to announce the publication of All or Nothing at All ($9.00) ISBN: 978-1-4349-9829-3, paperback. For more information, please contact RoseDog Books, at 701 Smithfield Street, Pittsburgh, PA 15222. To place a book order or to learn important information about shipping prices, tax, and our return policy, please call (800) 834-1803.
###