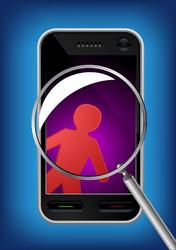 Carlsbad, CA (PRWEB) July 22, 2010
Identity theft continues to be a concern among consumers. There are simple precautions individuals can take as a consumer to reduce their chances of being a victim of identity theft. One of the most important things a consumer can do is knowing who they are giving their personal information to over the phone. Utilizing simple free information services, such as FreePhoneLookup.com can provide the consumer with free phone lookup data.
Nearly everyone has received a call at one time or another from a finance company or creditor who wants to offer the consumer a special promotion over the phone. In order to sign up for the promotion, the consumer needs to give the phone representative their personal information. Many times the phone representative already has the consumer's basic data, such as their name or address, and the consumer just needs to add some additional personal information to complete the process. But how does the consumer know the customer service representative calling is really from the company they claim to be?
One way the consumer can ensure security is by asking the representative for their phone number so the consumer can call them back to complete the sign up process. By doing this, the consumer can then research the number and get positive confirmation that the number is indeed from the correct company. Using FreePhoneLookup.com, consumers can now easily verify the owners of nearly any phone number, or purchase additional information to do further research, if needed.
FreePhoneLookup.com
Carlsbad, California 92011
Phone: (805) 354-5444
Website: http://www.freephonelookup.com
###