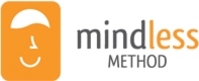 This is a large site that needed a strong technology backbone to support frequent content changes and the ability to evolve with member needs
Centreville, VA (Vocus) July 17, 2010
Finally weight management and healthy living solutions and support are now available anytime day or night with the launch of http://www.mindlessmethod.com. This interactive website brings the sensible and effective eating and lifestyle plan developed by food psychologist Dr. Brian Wansick, author of the international bestseller, Mindless Eating to the laptops, desktops, and PDAs of consumers across the globe.
The new site, designed by the nationally recognized brand strategy and design firm, Strategia Design, and brought to the web by the technical direction of Winn Web, features a simple-to-navigate and high visual, interactive platform.
The site takes advantage of the latest web technology and consumer needs for websites that bring value and connectivity to visitors daily lives. "We understand that consumers are now always online and relying on mobile devices to help manage their lives. One of our company hallmarks is the ability to work with designers and their clients to develop the functionality that works and is appealing to users," says Jason Winn, owner and senior technical director of Winn Web.
Mindlessmethod.com includes a content-rich library of information and videos, a shopping site, and will soon feature games for kids to involve the whole family in healthy eating without dieting. Winn Web developed a robust interactive members-only section where people can track their weight management progress, reach out to other users for advice and support, and take charge of their own eating.
"This is a large site that needed a strong technology backbone to support frequent content changes and the ability to evolve with member needs," says Winn. "Site visitors now have a powerful weight management tool that comes directly to their laptops or travels with them on their PDAs; and Mindless Method has a site that is designed for ease of use and low maintenance."
Winn Web provides advanced, customized web solutions, Internet marketing, and site maintenance for clients seeking high performance and interactivity for their websites and interactive marketing campaigns. Based in the metro Washington, D.C. area and with clients across the country, Winn Web offers flexible solutions to control costs and help clients achieve their web goals. Learn more online at http://www.winnweb.com
# # #