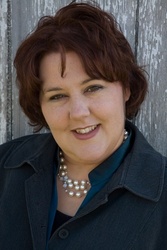 ... prayer does change things, especially me.
Rochester, NY (PRWEB) July 20, 2010
Struggling to offer sophisticated religion coverage in today's tough economic climate? A new weekly column called Simply Faithful could be the answer.
The column, written by journalist Marketta Gregory, takes readers inside churches, synagogues and mosques to tell stories of faith in action -- and it comes at an affordable price. Rates vary with circulation size, but most editors can expect to pay $25 per column.
Gregory's column already appears on the front of the Living section in the Rochester (NY) Democrat and Chronicle where she draws readers in by writing about personal experiences, interviewing important religious figures and even reviewing books and movies with spiritual themes. She has 15 years of professional writing experience, and several of those years were spent covering religion full-time. Add to that her experience as a wife, mother and woman of faith and you get columns that are full of practical advice and that address today's most relevant issues.
See for yourself:
A few weekends ago, I had a rough night of prayer – the kind that has you awake at 3 a.m. straightening rooms and hanging up laundry just because you're too unsettled to sit still.
For about a week I'd been having dreams where I was arguing with my 11-year-old son. In my dreams, Jessie was angry and challenging me and I was grasping for control. I was lecturing and clamping down on every wrong thing he did. I was all truth and very little mercy.
And I was driving him away. His precious heart was hardening.
Even when I was awake, I wrestled with those dreams and the truth that they might hold. Finally, those thoughts came to a peak one Saturday night. I don't know what triggered it, but I found myself in tears, crying out to God for help.
Instead of praying for Jessie to have wisdom; for Jessie's heart to heal from being separated from his biological parents; for Jessie to have courage and strength and joy… I prayed for myself to become the mother that Jessie needs.
That night, everything was on the table with God. If I needed to lay-off on the nagging, I'd do it. If I needed to give Jessie a little more space to make his own mistakes, I'd do it. Whatever it took for Jessie to know – really know – that he was loved unconditionally, I'd do it.
In the next few days, I started noticing more chances to reach out to Jessie, to snag a little fun time together. Things I wanted to teach him began to come up naturally in conversation. No lectures needed. And I was reminded that prayer does change things, especially me.
I love how author and pastor Bill Hybels puts it in his introduction to "Too Busy Not to Pray" ($15, InterVarsity Press). If we all prayed regularly, he writes:
"I believe hearts would soften. Habits would shift. Faith would expand. Love for the poor would increase. Positive, purposeful legacies would be built. And a ravenous hunger would rumble through us all to get usable…."
Now, that's the power of prayer.
@2010 Marketta Gregory. Not for publication without written permission.
To subscribe to Simply Faithful, call (585) 705-7163 or email markettagregory@yahoo.com. You can also find Simply Faithful on Facebook and follow @markettagregory on Twitter.
###