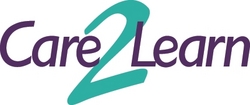 Tampa, FL (PRWEB) July 21, 2010
Care2Learn, Inc., the leader in online continuing education and training for post-acute healthcare providers, has launched its first new MDS 3.0 course (http://www.care2learn.com/course-details.aspx?id=c14519b1-b4ea-44ec-bf56-7a5eba16a7c1&lp=7pyFwyd8rp4=&hours=2.00&backnavkey=CART_CATALOG) to help healthcare providers prepare for the upcoming compliance revisions of MDS 3.0.
The MDS – Minimum Data Set – is an important tool for implementing standardized assessment and for facilitating care management in nursing homes. The Centers for Medicare and Medicaid Services (CMS) has said that the revisions in MDS 3.0, which goes into effect this coming October, will impact residents, families, providers, researchers, and policymakers.
According to the CMS website, "MDS 3.0 has been designed to improve the reliability, accuracy, and usefulness of the MDS, to include the resident in the assessment process, and to use standard protocols used in other settings. These improvements have profound implications for NH and SB care and public policy. Enhanced accuracy supports the primary legislative intent that MDS be a tool to improve clinical assessment and supports the credibility of programs that rely on MDS."
One of the most significant changes to the MDS under MDS 3.0 is the focus on involving residents in their own assessments. One of the ways this will be accomplished is by having caregivers conduct targeted interviews that will extract information about residents' feelings and needs.
Care2learn's new course, "Interviewing for MDS 3.0 Resident Assessment" (http://www.care2learn.com/course-details.aspx?id=c14519b1-b4ea-44ec-bf56-7a5eba16a7c1&lp=7pyFwyd8rp4=&hours=2.00&backnavkey=CART_CATALOG) helps train employees in MDS 3.0 techniques for uncovering problems that, when solved, can greatly improve the quality of life for residents in nursing homes. The material examines several general interviewing techniques, as well as specific interview tasks for the Resident Assessment Instrument (RAI).
"MDS 3.0 is of critical importance to the long-term care sector, and Care2Learn's new courses will help ensure that healthcare professionals are ready in October," says Ryan Sparks, Care2Learn's Vice President of Content and General Manager. "Patient interviewing is an indispensable skill for nurses and other healthcare professionals, since MDS 3.0 emphasizes greater involvement of residents in the assessment process."
Care2Learn has more than 50 national and state accreditations (http://www.care2learn.com/about-us/why-care2learn/ceu-accreditations.aspx), and is proud to be an American Nurses Credentialing Center (ANCC) Accredited Organization. The company will continue to update PTs and PTAs as more courses are approved.
About Care2Learn
Founded in 2000, Care2Learn provides online education solutions to the post-acute healthcare market, which includes nursing homes, assisted living facilities, rehabilitation centers, and home healthcare and hospice facilities. The Care2Learn course library includes approximately 800 accredited course hours delivered to more than 390,000 healthcare professionals in all 50 states.
Acquired by RedVector, an online continuing education company for the design, engineering, and construction industries, Care2Learn continues to grow by offering customized online eLearning universities to companies who want to offer training and education solutions to their entire staff in a cost-effective, easy-to-use, and readily accessible manner. For further information, call 1-866-703-9418 or visit http://www.Care2Learn.com or http://www.Care2LearnEnterprise.com
###