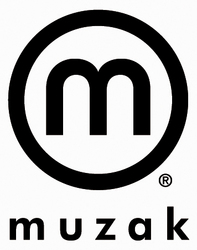 Manufacturing the VP series was a natural evolution for Muzak
Charlotte, NC (Vocus) July 19, 2010
Muzak, the leading provider of in-store music, messaging and branded sensory media for business, is excited to announce the launch of a proprietary drive thru system package for Quick Service Restaurants.
The package, known as the VP Series of products, was developed for Quick Service Restaurants who require reliable performance, dependable service and exceptional value. Muzak seized the opportunity to begin manufacturing proven technology based systems for clients with mid-volume restaurant locations.
Muzak has served the Quick Service Restaurant industry for over 25 years, and leverages their nationwide network of nearly 200 service offices to dispatch skilled technicians in 24 to 48 hours, to any location in the continental United States. With a dedicated drive thru operations center based in San Diego, CA, Muzak was already a top repair and servicing company.
"Manufacturing the VP series was a natural evolution for Muzak", said Tom Gantert, COO and EVP of Muzak Systems. "We understand the unique pressures our clients face. They can't operate their businesses when technology is unreliable, but some require a solid system at a lower cost. Our team has worked hard to develop a solution that marries reliability with affordability, and we're proud to be able to offer clients this choice."
About Muzak
For over 75 years, Muzak has been at the forefront of the sensory branding industry. By acquiring, designing and delivering rich media-based solutions to clients worldwide, our services reach 100 million people every day. Through nearly 200 sales and service offices, Muzak designs, delivers and installs custom music, voice messaging, Digital Signage networks, leading drive-thru equipment and professional sound systems to a variety of clients in the retail, hospitality and restaurant industries.
For more information, visit http://www.muzak.com
###