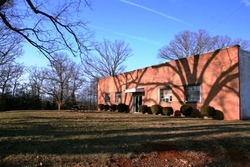 The new oven from Reliant was delivered very quickly, and is more than twice as efficient as our last batch oven.
Somerville, AL (PRWEB) July 27, 2010
In response to an emergency request to replace an oven from another manufacturer that was damaged by fire, Reliant Finishing Systems (http://www.reliantfinishingsystems.com) provided a gas-fueled powder coating oven to Advanced Quality Coatings one day after the company ordered the equipment. The 8' x 8' x 25' oven was delivered, installed and operational in less than a week, limiting the problems associated with unscheduled downtime. A cooperative effort between the manufacturer, the client and contractors fast-tracked what could have been a two month process into a few very busy days.
Advanced Quality Coatings (http://www.advancedqualitycoatings.com), located in Amherst, VA, is an industry leader in the field of aftermarket coatings. Advanced Quality Coatings (AQC) specializes in powder and ceramic coating processes. The company recently expanded their capabilities to become a full-service custom coating facility. AQC's President, Mr. Dan Summers, explained, "AQC creates satisfied clients by combining excellent service with exceptional quality. AQC provides professional services and quality coatings for industrial, commercial, and personal jobs. We have gained a solid reputation and are taking our services to the next level. Shooting sports and coatings have been a passion for over twenty five years. We offer OEM coatings to some of the highest end manufacturers in the firearms, construction, and fabrication industries, and are proud to also serve the general public."
AQC recently suffered fire damage to their gas-fueled powder curing oven. To keep production on track, the company needed to replace the oven as quickly as possible. They chose to work with Reliant Finishing Systems because they could not afford to wait the four to six weeks that most capital equipment providers offer as a lead time.
Although the damaged oven wasn't manufactured by Reliant, their employees took a personal interest in the situation. Mr. Franklin Slaton, a Powder Coating Systems Specialist for Reliant Finishing Systems, worked with AQC to provide a solution. He commented, "When I first interacted with Dan, he made it clear that his company was in a bad situation due to the fire. I contacted the Reliant factory and explained the importance of shipping promptly. They suggested a solution that would enable us to ship a large gas-powered oven with less than a day's notice. I was really happy to have some good news to give to the folks at AQC since their livelihood was in danger."
The oven fire at AQC could have had catastrophic results. "The new oven from Reliant was delivered very quickly, and is more than twice as efficient as our last batch oven. In our very stressful situation on locating an oven, Reliant went out of their way to deliver a great oven in nearly 24 hours. Being as desperate as we were, we called over eight manufacturers and fifty listings on used ovens, none of which could have been delivered in less than a week. Our company is very thankful and will be a loyal customer for years to come," said Mr. Summers.
"I was amazed at how quickly AQC was able to react," said Mr. Michael Schuerer, President of Reliant Finishing Systems. "It is rare that a client can get all of the contractors needed for a project like this lined up and working together on such short notice. Clearly AQC was prepared to do whatever it took to get their equipment up and running as quickly as possible. Fortunately, one of our factory-authorized technicians, Mr. Allan Williams of Williams Contracting in Mechanicsburg, PA, was able to adjust his schedule to arrive on site and get the oven calibrated and operational right away. I'm glad we were able to get the oven for AQC shipped before the weekend. I remember the order coming in on a Thursday, and the oven was completed, crated and being loaded onto a truck by Friday for delivery on Saturday," he said.
Advanced Quality Coatings is operational at full capacity and welcomes enquiries via phone or email regarding their services. They currently offer a variety of powder and ceramic finishes, including Cerakote coatings. Reliant Finishing Systems continues to enjoy brisk sales of their gas and electric powder coating equipment and is actively seeking new distribution partners.
###