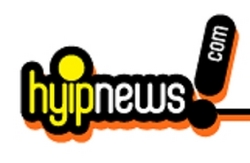 Our job is to promote this platform so that the feedback and experience of simple people is heard, seen and read by the rest of the online world
San Francisco, CA (PRWEB) July 21, 2010
Following the increasing demandfor more simple and convenient informational tools, the online investment and HYIP monitor agency has officially launched a new informational platform for their users.
Now, on a regular basis they are getting video informational packages that explain the major trends of the investment market and reviews of the major players on this market.
"People adore videos. Technologies allow it. The market demand is huge. We are simply blending these three factors together and create an absolutely user-friendly informational platform for getting the latest market news in the convenient format," notes Jasper L. Krol, advertising sales manager and chief editor assistant at HYIPNews.com
The new informational platform also adds serious interactive power to the people who virtually "vote for or against" any video, add their comments, and their video responses. Everyone has the right to express the opinion and get heard.
And "our job is to promote this platform so that the feedback and experience of simple people is heard, seen and read by the rest of the online world," Jasper L. Krol shares one of the major strategic concepts for this new platform.
The platform helps to increase the quality standards for the industry of unbiased investment monitoring and this step has received a very favorable feedback from the market.
"We are already getting hundreds of views of our videos, right after the launch of this new informational platform, which is a great proof that people want a simple, concise and convenient delivery of information. And video is a great format/technology that allows reaching the minds of a wider audience," adds Jasper L. Krol.
Feel free to join online discussion of the video materials published on the official HYIPNews.com video channel on YouTube here http://www.youtube.com/hyipreview For detailed info - visit this list of online investing reviews (video, text, polls, comments, graphical charts, analysis and more).
HYIPNews.com is a HYIP monitor agency established in 2003. Its majors aim is to update people with fresh information about the new trends and programs on the investment market.
# # #