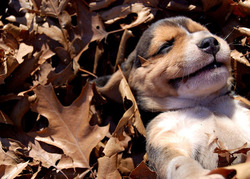 "Thanks to Orvis, Eukanuba and their customers, this contest succeeded well beyond our expectations and raised much needed funds and awareness of our efforts." Dan Reed, Director of Corporate Sponsorships, MAF
Manchester, Vermont (PRWEB) July 20, 2010
Today the Orvis Company announced the winners of the Orvis 2010 Cover Dog contest. The contest, in partnership with Eukanuba, raised more than $200,000 for the Morris Animal Foundations' (MAF) Cure Canine Cancer Program. Photos of the 12 winning dogs can be seen on the Orvis website at http://www.orvis.com/coverdog.
Over 12,000 Orvis customers submitted photos of their dogs, which were voted on by customers and ultimately selected for the cover of the Orvis Dog catalog by a panel of judges.
The following are 2010 Cover Dog contest winners: Sarah Winchester (Boston, MA), Sasha Jenkins (Knoxville, TN), Scott Walden (Chapel Hill, NC), Gina Heitland (Arlington, TX), Tracy Skiba (Mount Juliet, TN), Kathy Olding (Tok, AK), Elise Templet (Dover-Foxcroft, ME), Robert Scarano (Monroe, CT), Jennifer Watkins (Brownstown Twp., MI), Randy Simmons (Boca Grande, FL), Matthew Holbrook (Indianapolis, IN), Sandra Conner (Dover, DE).
The 2011 contest is now underway and dog lovers are encouraged to submit photos of their dogs to be voted on through the Orvis website. As last year, the public will have the opportunity to vote on photos of their favorite dogs with each vote costing one dollar and all proceeds going to the Morris Animal Foundations' Canine Cancer program. A panel will approve the final winner.
The Orvis Cover Dog contest is a chance for dog lovers to share photos of their pets at their best as well as raise money to help cure canine cancer, the leading cause of death in dogs over the age of two. Partnering with the Morris Animal Foundation is important to Orvis, offering many products and services that benefit both dog and owner.
"We are pleased to partner with Orvis in the challenge to cure canine cancer," said Dan Reed, Director of Corporate Partnerships. "Thanks to Orvis, Eukanuba and their customers, this contest succeeded well beyond our expectations and raised much needed funds and awareness of our efforts."
Not long ago, a cancer diagnosis for a dog meant a short, painful life. Fortunately, in recent years, veterinary scientists have made tremendous strides in the area of canine cancer research. Their breakthroughs have led to the development of new treatments aimed at curing canine cancer and extending the lives of our faithful friends and companions.
You can enter the 2011 Orvis Cover Dog contest on the Orvis website at http://www.orvis.com/coverdog and follow Orvis on Facebook at http://www.orvis.com/facebook.
About Orvis
Founded in 1856, Orvis is recognized as a leader in providing products and solutions for dogs and their owners. Orvis donates five percent of pre-tax profits each year to protecting nature, supporting communities and advancing canine health. You can read more about Orvis on their website at http://www.orvis.com.
About The Morris Animal Foundation
MAF has funded more than 100 canine cancer studies so far, driving the fundraising and helping coordinate the research of school of veterinary medicine, cancer centers, and scientific organizations around the world.
# # #