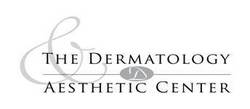 "Every hour an American dies of melanoma, the most deadly form of skin cancer," says Dr. Rendon. "I urge my patients and all consumers that will come into contact with the sun, to not let this report stop or limit the use of sunscreen."
Boca Raton, FL (PRWEB) July 21, 2010
Celebrations of summer are underway, but many consumers are left feeling confused and concerned about how to best protect their skin from the sun's harmful rays. Apprehension is now heightened with the release of a study by the Environmental Working Group, cautioning consumers that an ingredient found in many sunscreens may speed cancerous cell growth. Marta I. Rendon, M.D. a board-certified dermatologist, medical director and founder of the Dermatology and Aesthetics Center in Boca Raton, Fla., and global celebrity dermatologist for Procter & Gamble's Head and Shoulders, wants to ease consumer's distress and set the record straight.
According to the study conducted by the Environmental Working Group, a nonprofit public health organization, nearly half of the 500 most popular sunscreens have an ingredient that may increase the speed at which malignant cells develop and spread skin cancer, such as melanoma. The findings look at data from a 2009 FDA study of retinyl palmitate, a form of vitamin A that is often used as an antioxidant in anti-aging cream formulations.
The EWG study, however, is a single study conducted on animals and it is questionable whether that activity would actually mimic what may occur in humans. "It is true that vitamin A might have some phototoxicity, however, that does not necessarily correlate that it will increase your risk of skin cancer." says Dr. Rendon. "The concern comes from a sole study conducted on animals and not humans. Sometimes these animal studies are extrapolated to humans, when in reality it might have no relevance. We can not eliminate many years of detailed research and make a decision based on one simple study. There is more evidence captured from years of research that point to the benefits of vitamin A."
Clearly, there are many factors in reviewing the study that leaves physicians skeptical. In addition to the animal testing, the absence of sunscreen in the study is a significant missing element, as the study only tested plain vitamin A cream, not sunscreen containing vitamin A. The preliminary data has created a buzz among consumers, and after review of the study, doctors are still urging patients to continue use of sunscreen. Despite the findings in the new study, consumers should still feel confident in the protection they are getting from their sunscreen, and seek comfort in the fact that all FDA-approved sunscreens have undergone rigorous trials to prove their efficacy and hold up against safety standards.
"Do not throw away your sunscreen!" says Dr. Rendon. "Remember that every hour an American dies of melanoma, the most deadly form of skin cancer. I urge my patients and all consumers that will come into contact with the sun, to not let this report stop or limit the use of sunscreen."
Added counsel of high importance for consumers seeking advice for the appropriate selection of sunscreen is to ensure that the sunscreen that they are using blocks both UVA and UVB rays. UVA rays penetrate the skin more deeply to cause aging issues such as fine lines and wrinkles, while UVB rays can cause sunburn and are more responsible for increasing the risk of cancer. Additionally, sun protection factor (SPF) is not regulated by the FDA, and surprising to many consumers is that the difference between an SPF 30 and SPF 60 is approximately only five percent. Finally, consumers should ensure that their sunscreen includes zinc oxide or titanium dioxide, which act as physical barriers and help to keep out ultraviolet light.
"Sunscreen does not stand alone and should only be one part of your overall sun protection routine," says Dr. Rendon. "In addition to using an SPF with UVA/UVB coverage, hats, sun-protective clothing and seeking shade are a must during the sunny months. With proper education about the benefits of sunscreen, our goal is to help consumers understand the preventable yet damaging effects of sun exposure and help them to seek out additional information on the prevention and early detection of skin cancer."
For more information on this study or to contact Dr. Rendon, please visit http://www.drrendon.com.
About Dr. Marta I. Rendon
Dr. Marta I. Rendon, M.D., founder and medical director of the Dermatology and Aesthetic Center with a clinical trials research division in Boca Raton, Fla., is double board certified in dermatology and internal medicine, the past president of the American Society of Cosmetic Dermatology and Aesthetic Surgery, a member of the board of directors of the exclusive Skin of Color Society and Pigmentary Disorders Academy, the former Chief of Dermatology at the Cleveland Clinic in Fort Lauderdale, a professor of dermatology at Florida Atlantic University and has served as a clinical associate professor in the Department of Dermatology at the University Of Miami School Of Medicine for over 20 years.
Dr. Rendon directs her practice's clinical trial research division that tests new skin care technologies, products and treatments developed by worldwide brands. In addition, Dr. Rendon serves on the advisory boards of Sculptra™, Restylane® and Perlane: and on the medical education faculty for Radiesse™. For more information on Dr. Rendon and her practice, please call (561) 750-0544 or visit http://www.drrendon.com.
Contact:
Fern Cole: F(dot)Cole(at)admcorp(dot)com
Alex Rendon: A(dot)Rendon(at)admcorp(dot)com
Dermatology and Aesthetic Center
880 N.W. 13th St., Suite 3C
Boca Raton, FL 33486-2342
Phone: (561) 750-0544 Fax: (561) 750-9873
http://www.drrendon.com.
###