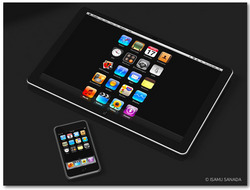 Most of us have a messy room, basement, garage or closet that is our dirty little secret
Eden Prairie, MN (PRWEB) July 21, 2010
Barrett Moving & Storage is looking for the messiest among us. On July 15th, the company launched its Fess Your Mess & Win Contest asking pack rats, collectors, nostalgia addicts or individuals who just lost organizational control to submit examples of their best mess for a chance to win an Apple iPad or iPod. The contest runs through September 15, 2010.
Entrants will tell their messy stories in words, photos and/or videos by going to http://www.barrettmoving.com/contest, Twitter or Facebook. In addition to a chance to win an iPad or iPod Touch, pre-loaded with top-rated apps for organizing your life, Barrett will help the winners sort through their clutter.
Most of us have a messy room, basement, garage or closet that is our dirty little secret, said Barrett President Randy Koepsell. With this contest were hoping to throw open the doors and shed some light on this source of organizational shame. Our not-so-hidden ulterior motive, of course, is to help people understand there are storage options available to them where they can house their precious belongings in a clean, safe environment.
Interested participants are encouraged to submit their brief essays (500 words or less), photos and/or videos (two minutes or less via a YouTube link) from now through September 15th at 6 pm (CDT). Winners will be determined by a judging panel based on the creativity of the entry.
For complete contest rules, go to http://www.barrettmoving.com/contest.
About Barrett Moving & Storage
Barrett Moving & Storage is a family business that has grown into an international industry leader. Established in 1901, the company has four locations that move hundreds of corporations and thousands of individuals nationally and internationally every year. Barrett became affiliated with United Van Lines in 1964, and has since grown into one of its largest international agencies. The company offers specialized, customizable services for household moves, high-value shipping and corporate relocations.
###