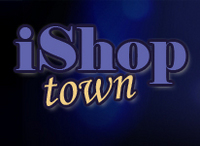 Their craftsmanship and material quality used by Heritage Metalworks is top notched and we are extremely please to offer their products to our customer base
Pasadena, CA (PRWEB) July 21, 2010
iShop Town, an ecommerce retailer of officially licensed sports gifts and merchandise, introduces the addition of Heritage Metalworks' collection of pewter NCAA sports themed products.
"We are very exited to add such a great collection of items to our website" said the CEO of iShop Town "their craftsmanship and material quality used by Heritage Metalworks is top notched and we are extremely please to offer their products to our customer base."
Currently iShop Town offers Heritage Pewter's gifts for most of the colleges in their NCAA gifts and merchandise section. Available merchandise includes college themed decanters, flasks, money clips, wind chimes, and business card holders. Each piece comes with a stunning pewter medallion featuring a college logo.
"We have introduced a minimal amount of products from Heritage Metalworks to see how customer response would be" stated the CEO of iShop Town "based on the initial response we will definitely be increasing our product offering before the Christmas season and looking to add more products lines similar to Heritage Metalworks" he concluded.
Interested parties can view all of Heritage Metalworks products currently offered at iShop Town by visiting the Heritage Metalworks brand page on iShop Town.
About iShop Town:
iShop Town (http://www.ishoptown.com) is a Yahoo based store headquartered in Pasadena, California that offers a variety of merchants an ecommerce platform to showcase their products to consumers with the goal of providing a first class shopping experience. Free fast shipping on top quality sports merchandise is the cornerstone of the service as well as providing the security of shopping that comes with a Yahoo based ecommerce store.
About Heritage Metalworks:
Heritage Metalworks was founded in 1988 and is based out of Mesa, Arizona by Scott and Steven Bailor. With a goal of providing the world's best pewter products, Heritage Metalworks produces a wide variety of functional yet beautiful fine pewter gifts.
###