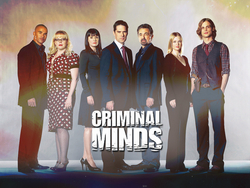 This documentary tells an amazing story about a great filmmaker, someone with whom I work and am proud to know
Pasadena, CA (Vocus) July 20, 2010
(Vocus) July 20, 2010 -- The entire cast of the popular CBS television show, "Criminal Minds" and Executive Producer Ed Bernero – are hosting a special public event to benefit the Lung Cancer Foundation of America on Saturday, July 24th in Pasadena, California. Due to popular demand, Swan executive producer, Zadrina Eisenmann of Area9 productions announced today that additional tickets are now on sale. "The public has a rare opportunity to mingle with the cast of Criminal Minds, be among the first to see the new inspirational documentary of one man's courageous winning battle with cancer and support education, prevention and treatment efforts that make a difference in people's lives every day." notes Eisenmann.
The event will include a special screening of a new documentary produced by AREA 9 Productions, "Swan, One Man's Journey" directed by Trudy Sargent. The film profiles the life of noted filmmaker, Andy Swan who, in February, 2010 was diagnosed with stage 4 lung cancer just as his career was beginning to explode. The film reveals how Andy, a non-smoker, dealt with the shock of learning that he had such a life threatening disease and his struggle to deal with it and ultimately prevail. Through his drive and determination, coupled with cutting-edge cancer treatments and tremendous support from his family, friends and colleagues, Andy now has a bright future ahead and is already back to pursuing his passion for filmmaking. "This documentary tells an amazing story about a great filmmaker, someone with whom I work and am proud to know," says Matthew Gray Gubler, a star of Criminal Minds. "The entire cast and crew are delighted to be associated with this event, support a great cause and meet and spend time with some of our loyal fans.
The screening and meet-and-greet with the Criminal Minds cast will take place at the historic Pasadena Playhouse in Pasadena, California, on Saturday, July 24th, The evening's festivities will begin at 6:00 pm. Before the screening, guests will have the opportunity to win several prizes including a $1,000 scholarship to Video Symphony, the Hollywood Institute, lunch with executive producer Ed Bernero of "Criminal Minds", a 7-day stay in Orlando Florida from Global Resort Home and other prizes. Guests attending the screening will also be entitled to attend a special after-party with cast and crew of Criminal Minds and have an opportunity to meet Andy Swan and producers of the documentary, SWAN. Musical guests for the after-party will include DISHWALLA's JR Richards, J. Chris Newberg & Tyler Collins among others. Special displays from CREATURE EFFECTS and props from various AREA 9 Productions films will also be on display. Tickets may be purchased at http://www.aoffest.com. Prices are $20 in advance / $25 at the door. Seats are limited. Proceeds benefit the Lung Cancer Foundation of America.
Media Inquiries: Please contact Sherry Sims
Email: sherryesims(at)sbcglobal(dot)net
Phone: (661) 775-7640
AREA 9 Productions consists of partners Al and Zadrina Eisenmann, Andy and Jen Swan, and Jason Bernero. AREA 9's first official project, done in 2007 was the award winning short film "Alternative," followed by award winning short film "Chambers Street." Their current documentary is the full-length feature documentary, "Swan", about Andy Swan's journey to live his dream. As part of their slate of films, AREA 9 Productions starts pre-production in August on their feature film "Caught on Tape", starring DB Sweeney, written and directed by Andy Swan and Jason Bernero, which will premiere in 2011.
The Action On Film International Film Festival is one of the nation's most progressive independent film festivals showcasing over 500 features, shorts, documentaries and screenplays. AOF International Film Festival has been named "One Of The Top 25 Festivals Worth the Fees" by MovieMaker Magazine.
Lung Cancer Foundation of America: The Lung Cancer Foundation of America is a non-profit organization with a mission to save lives by dramatically increasing the five-year survival rates for all stages of lung cancer, the nation's leading cause of cancer deaths for both men and women. The LCFA provides critical funding for creative and leading edge lung cancer research programs.
###