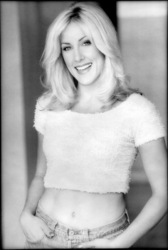 The Biggest Event to hit the United Kingdom this year!
Los Angeles, CA (PRWEB) July 26, 2010
The British & Americans join forces on "The War on the Recession."
"The turn around of Britain & the USA starts with ideas" says USA based Larry Loik.
An "Internet Marketing Training Event" for the "Average Brit? Taught by Internet Millionaires for free? You bet.
Multi-millionaires, millionaires & entrepreneurs have joined forces in their quest to help the average "Joe or Jill" get out of the recession.
Lawrence "LG" Loik, the president & founder of The T.I.M.E. EVENT http://www.TheTimeEvent.com states that "these Internet Marketers, Entrepreneurs & experts want to give back to society."
They are so by donating their TIME & converging on London in September.
They are willing to show that anyone from any economic environment can "get back on their feet & beat the odds."
Loik joined forces with UK based, Mark Nathwani, a successful local London businessman & event promoter. Nathwani also holds the largest collection of PLR (private label rights) in the world and will be giving away some of his products to fellow Brits at an exciting upcoming event.
Loik announced the opening of The "T.I.M.E. EVENT" in London UK on Friday September 3 to Sunday September 5.
In addition, Dealmakers can come to the JV (Joint Venture) Bonus day on Thursday September 2 and do business deals on the spot.
Nathwani approached Loik to join forces to do an event in the UK after seeing Loik doing an American Event. Nathwani commented, " the Americans were so positive & I saw the results they were getting & I knew it was time for us Brits to experience this now"
Nathwani noted "there's a massive need for us to do something for ourselves & change our attitudes."
"Don't think that Mr Obama or the government will save you," stated Mr. Loik.
As a result, Loik has managed to assemble the best of the best Top "A" List of speakers from the USA, UK & worldwide to donate their time at a direct from the USA never before seen in the UK event.
Loik & Nathwani have agreed to donate a few Free Tickets to the general public for The T.I.M.E. Event (The Internet Marketing & Entrepreneur Event) http://www.TheTimeEvent.com
The event will feature experts that are not only the best of the best, but are also actively making fortunes right now in today's economy. These names are the who's who of Internet marketing, local businesses, professionals & entrepreneurs. Loik calls it "The ALL-Star Game".
"The UK has never experienced anything like this before", states UK based Sohail Khan, founder of The Joint Venture (JV) Club
Never has there been as many of the #1 Experts in the respective fields as this. "The list reads like a dream come true", says Loik.
Experts on topics such as:
Robert G. Allen: Develop Multiple Streams of Income while you sleep.
Joel Bauer: Marketing & Branding Yourself.
Simon Coulson: Internet Marketing for small businesses.
Ted Thomas: Make a fortune in USA Government backed real property certificates.
Mike Koenigs: Video Search Engine Marketing Software for small businesses.
David Cavanagh: The World's Largest Internet Marketing School.
Dr Mike Woo-Ming: Automated Lead Generation on the Internet.
Adam Urbanski: How to be a coach or Consultant doing what you love.
Captain Lou Edwards: Tropical Cruises & Making Millions Onboard.
Lynn Rose: Emcee & Actress/Singer from Hollywood California.
Andy Harrington: Speak like a Pro from the stage.
Bill Walsh: Build a Business from Scratch.
Daniel Wagner: Profit Blueprint.
Kalpesh Patel: Get Motivated.
Ernesto Verdugo: Internet Marketing for Newbies.
Sohail Khan: Joint Ventures ideas & Strategies.
Mark Nathwani: World's Largest Private label Rights.
Larry Loik: Social Media & Facebook Marketing on Automatic.
The event promises to be not only Educational but Entertaining as well.
All attendees will get access to a multitude of FREE BONUSES including:
FREE TICKETS to The T.I.M.E. Event -use promo code " event. "
FREE BONUS DAY: The "JV" Joint Venture Club.
FREE LUNCH.
VIP Networking party (bring your business cards).
Entertaining "Suspension of Disbelief" Evening Show
Social party with Simon Coulson's Band "Coolplay" with special guest from Hollywood Lynn Rose.
Corp Sponsor Showcase (demonstrations).
Bonus Tropical Vacation Drawings.
Prizes donated by all Speakers.
At press time, Nathwani has informed the media that the Ibis Hotel Earls Court in London UK may not be able to accommodate all delegates.
Larry Loik suggests everyone reserve their place now.
Join other Entrepreneurs, Small business owners, retirees, students, homemakers, Internet Marketers, and businessmen & women from all over the world.
Friday September 3 to Sunday September 5
Hotel Ibis London Earls Court
47 Lillie Road Earl's Court - SW6 1UD - LONDON - UNITED KINGDOM
*FREE LUNCH sponsored by http://www.infusionsoft.com
Loik & Nathwani have donated a few dozen FREE VIP TICKETS to the event.
Use promo code " event "
http://www.TheTimeEvent.com
The T.I.M.E. EVENT (The Internet Marketing Event)
# # #